The Edge
Borough of State College, State College, PA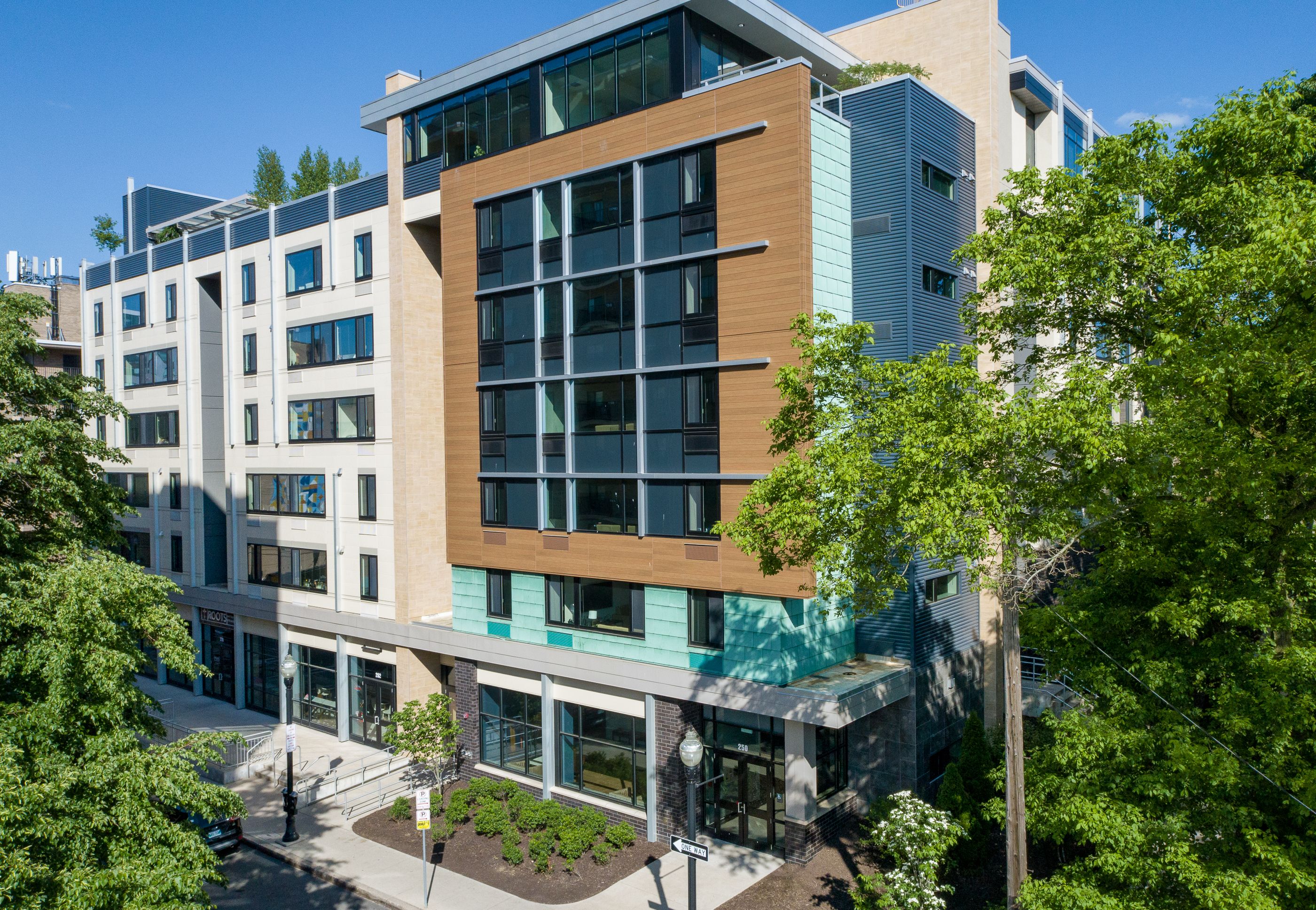 In 2016, Highland Holding Group Inc. selected PennTerra Engineering to design the Land Development Plan for "The EDGE."
Opened in 2018, this seven-story, mixed-use building is located along the highly visible Beaver Avenue in downtown State College, home of Penn State University. Located on a 0.6-acre site, the Gold-LEED certified building has a footprint of over 17,000 square feet (total building square footage of 110,000).
Entering through a separate, residential lobby with a package center, there is a dedicated elevator offering access to 40 apartments on the floors above (160 beds). There are on-site gym and laundry facilities.
Another, secure entrance opens into a lobby with elevator access to the furnished office suites on the upper floors. There is 10,000 square feet of office space, including a conference room with views of Old Main, a hospitality suite, and a rooftop terrace.
On the ground floor, there is 4,000 square feet of retail that fronts Beaver Avenue and has a patio area for outdoor eating.
A 55-stall structured parking garage serves tenants and visitors of The EDGE.
PennTerra Engineering is proud to partner with Highland Holding Group on another project in downtown State College. Currently, the two firms are collaborating on Town Centre.
Partners

Photos by Nittany Aerial, The EDGE, and Leonard S. Fiore: