Rachel Fedorko Joins Environmental Team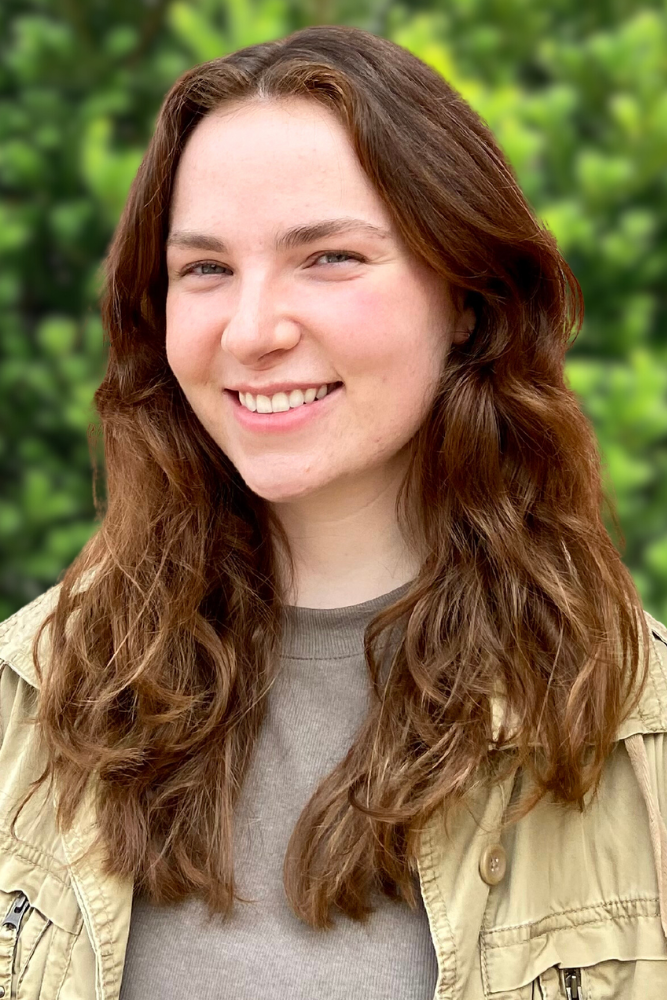 This May, PennTerra Engineering (PTE) welcomed Rachel Fedorko to the team as the newest Environmental Technician.
"Rachel's concern for the environment will translate into excellent plans for our clients and the community," explained John Sepp, P.E., President of PTE. "With her local roots, she already knows a lot of the local landmarks, history, and streams. This background will serve her well as she begins to work on our projects around the area."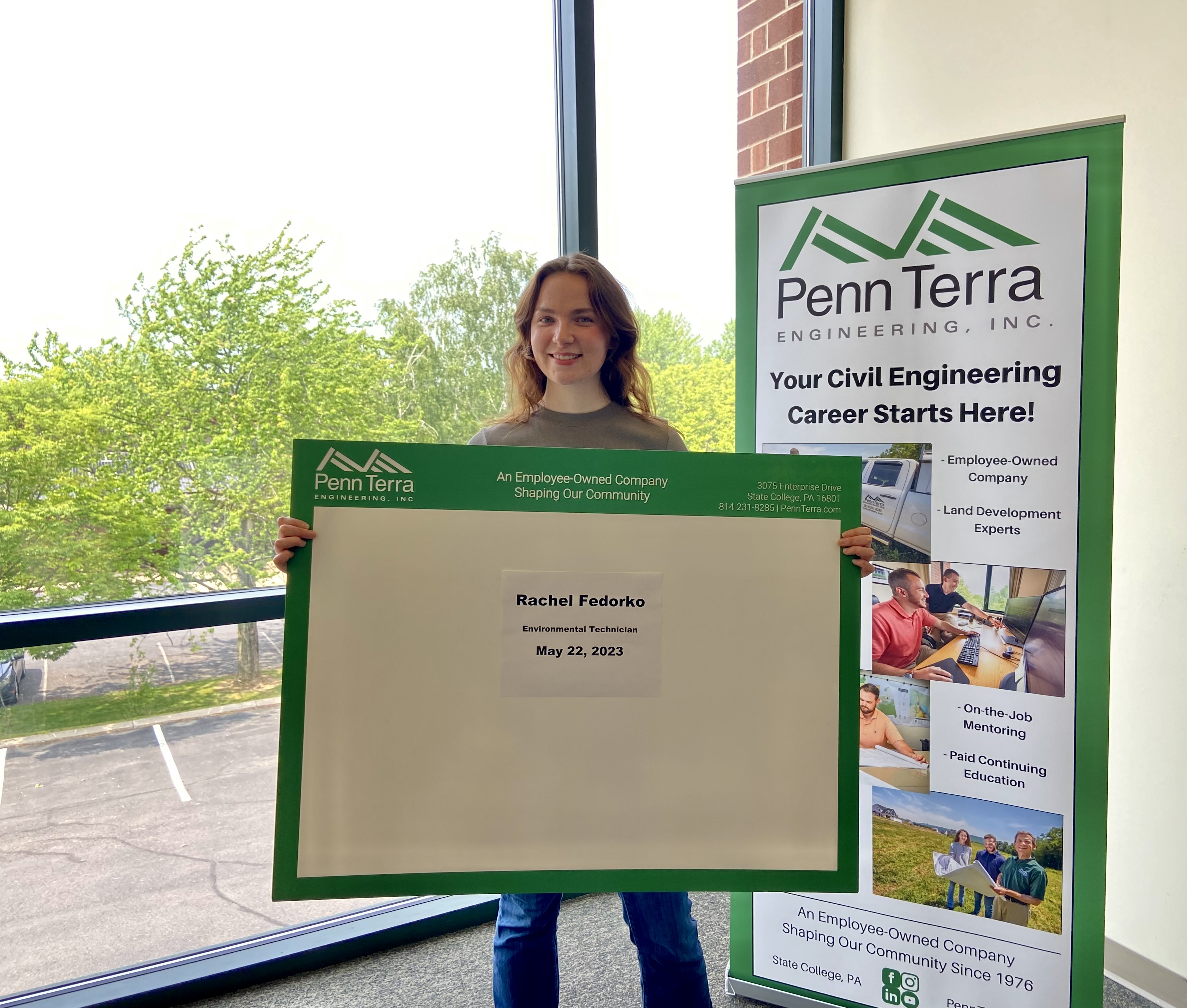 A Stormstown native, Fedorko graduated from State High before earning her Bachelor's degree in Environmental Resource Management from Penn State University this May.
"A big part of accepting the job offer from PennTerra was that there are so many local projects," Fedorko recalled. "Being able to apply my skill set to our projects and ensuring that our development plans do not generate environmental harm – that's important."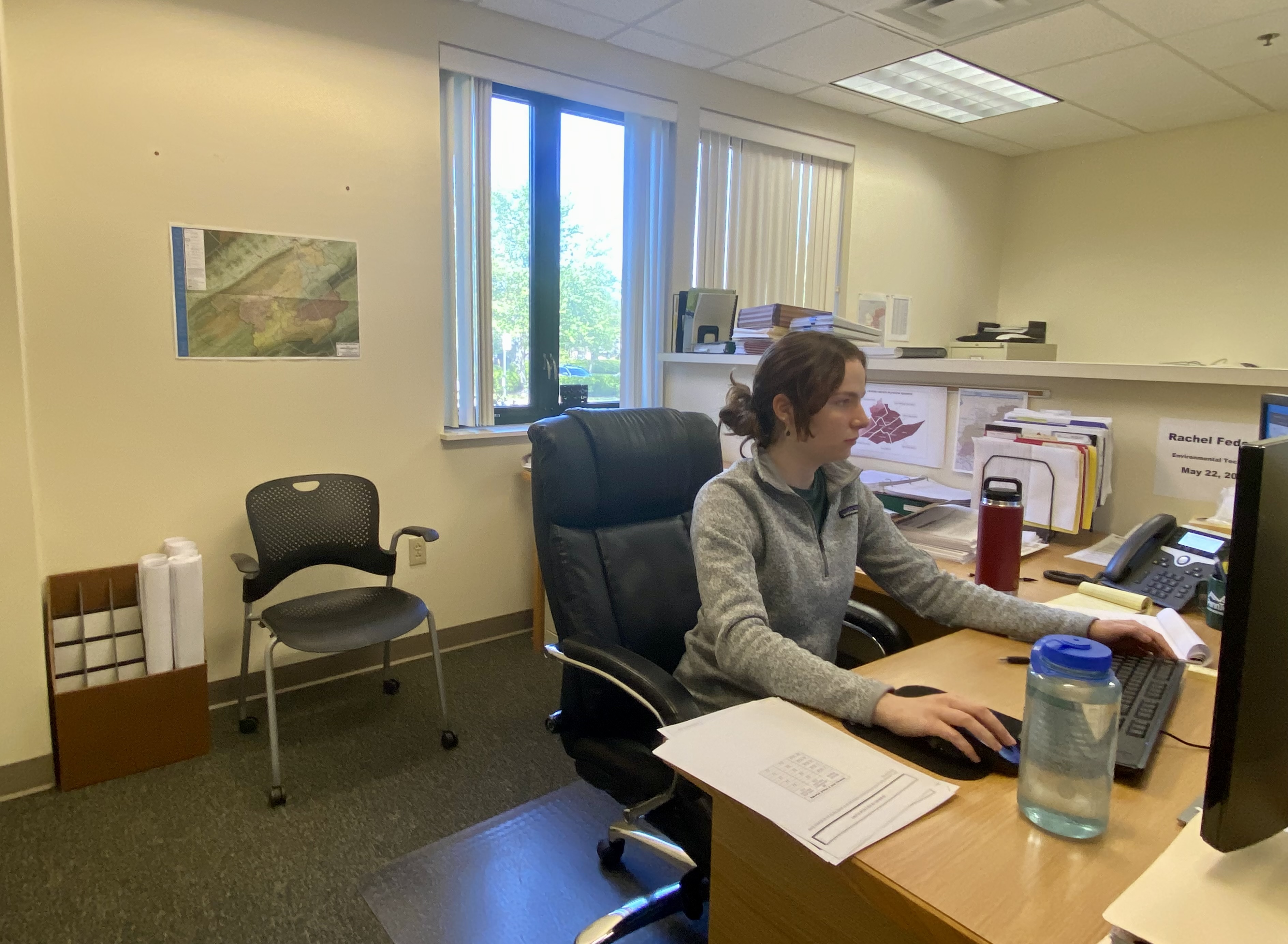 After an internship last summer with Pennsylvania's Department of Environmental Protection (DEP), Fedorko now finds herself preparing reports to submit to DEP.
"Last summer, I took water samples in the field for DEP," Fedorko said. "Now, I'm the person who is preparing paperwork to sumbit to DEP. It's an interesting perspective and I'm seeing how the agencies work together. It's reassuring to see how many people review a land development plan and all of its environmental aspects – there really are a lot of layers of regulations and oversight to ensure best management practices."
While finishing her last semester of college, Fedorko began coming into the office two afternoons a week to help ease the transition into her new role.
"I think it definitely helped," stated Fedorko. "It made the transition from graduation easier. There wasn't any stress around starting a new job, meeting new people, or not knowing what I was doing. And, it gave me the opportunity to begin learning what everyone around me is doing - how all of the pieces fit together."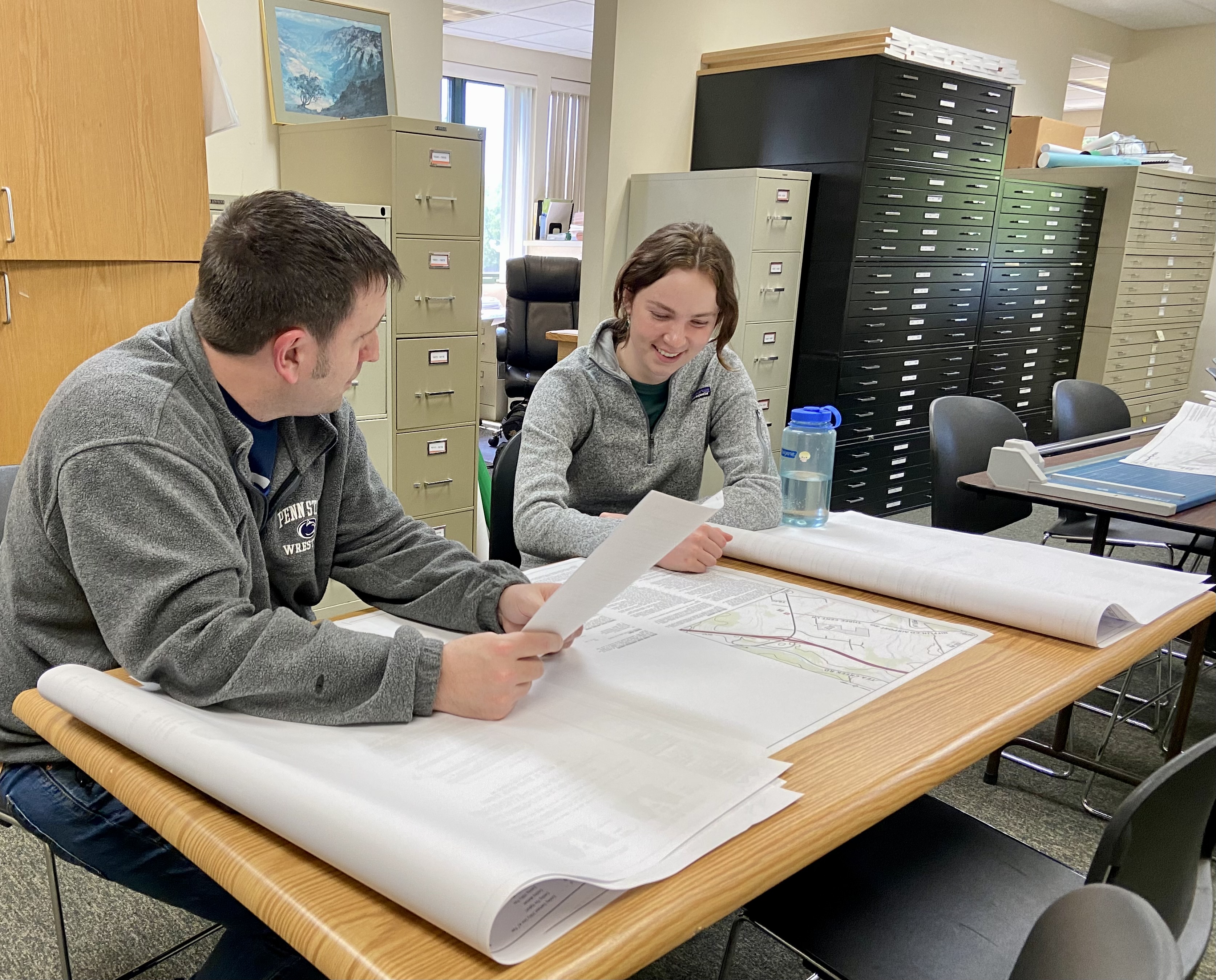 Already, Fedorko is seeing a connection between her degree and her new role.
"I wasn't exposed to much Land Development in college," noted Fedorko. "I'm applying things I learned in my Wetlands, Watershed Management, and Limnology (the study of inland aquatic ecosystems) classes. This has been helpful, for example, in understanding the wetlands that are on a piece of land we are working on - understanding some of the setbacks and regulations."
An avid outdoorswoman, Fedorko enjoys working in the field too.
"In college, we did best management practice walks to see swales, rain gardens, and green roofs," explained Fedorko. "We never saw big basins."
Now, Fedorko is visiting projects sites like The Yards and Rockey Ridge.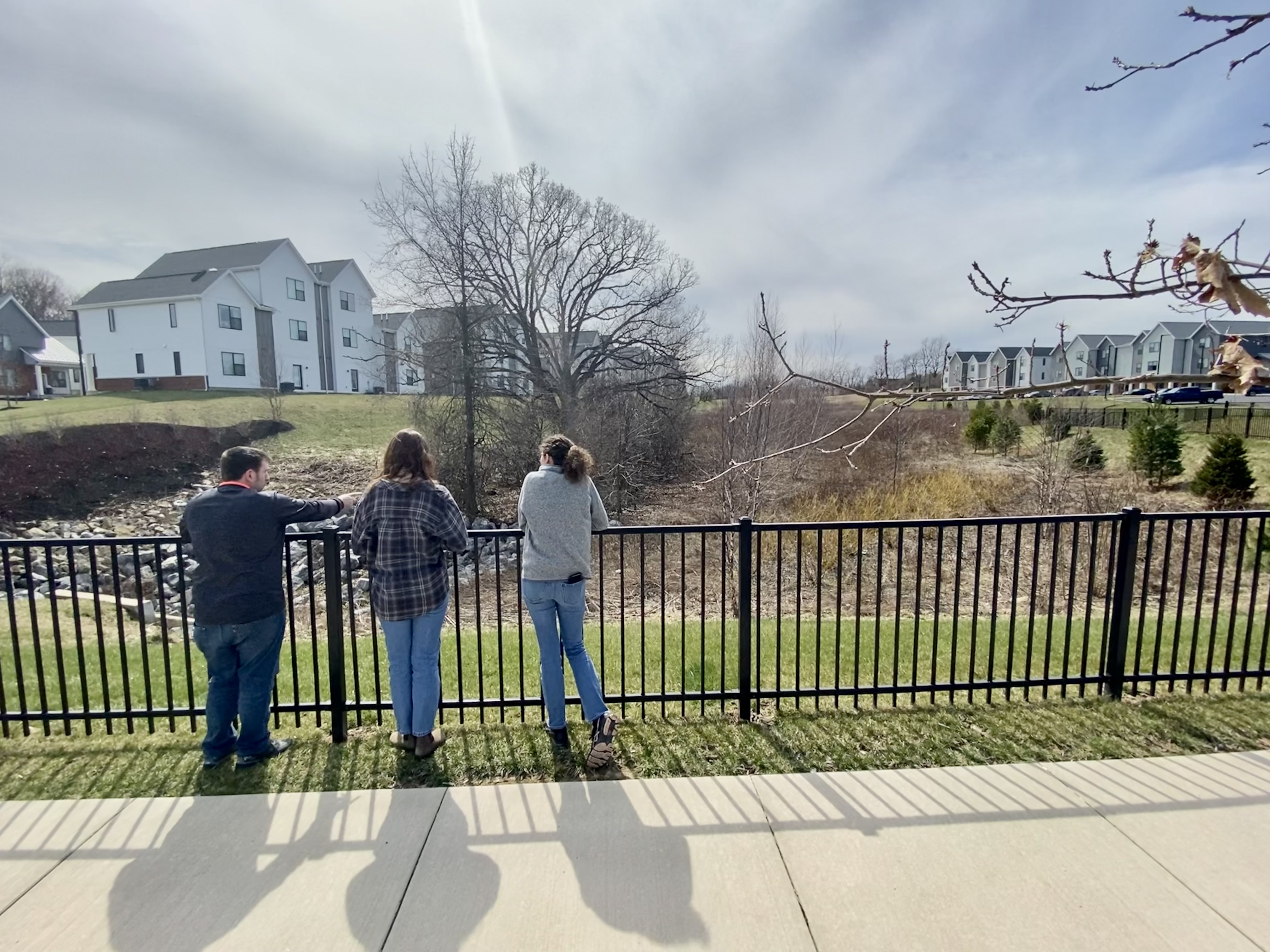 "It helps to see the scale," Fedorko said. "On site, you can visualize where the road will go, how much impervious area there will be, and how big the basin will need to be. You can also think about how the water will move across the property."
Already, Fedorko is thinking like an Environmental Team member.

"I'm learning to interpret a drainage map, where the water will flow, into which basins and inlets," she relayed. "I'm learning how to decipher hundreds of pages of calculations in a report to figure out the peak flow for a point of interest. And, what the drainage implications for soil on a project site will be, based on the hydrological groups: A through D."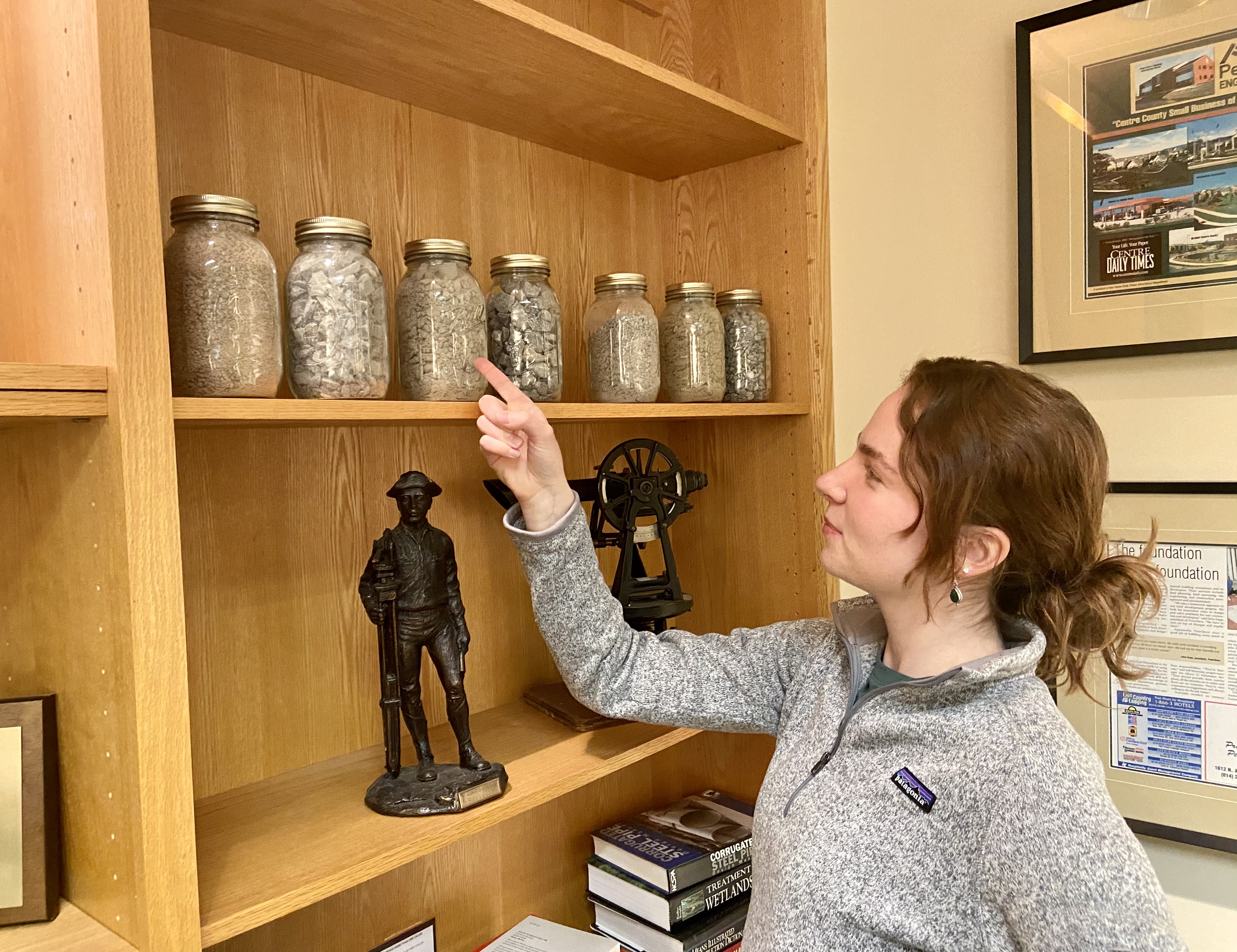 In a year, Fedorko has set goals for what she wants to accomplish.
"I am excited to be here full-time now so that I can get more invested in projects," Fedorko said. "In a year, I hope to be more independent, able to think more critically about a project, and be more proficient in CAD and Hydroflow."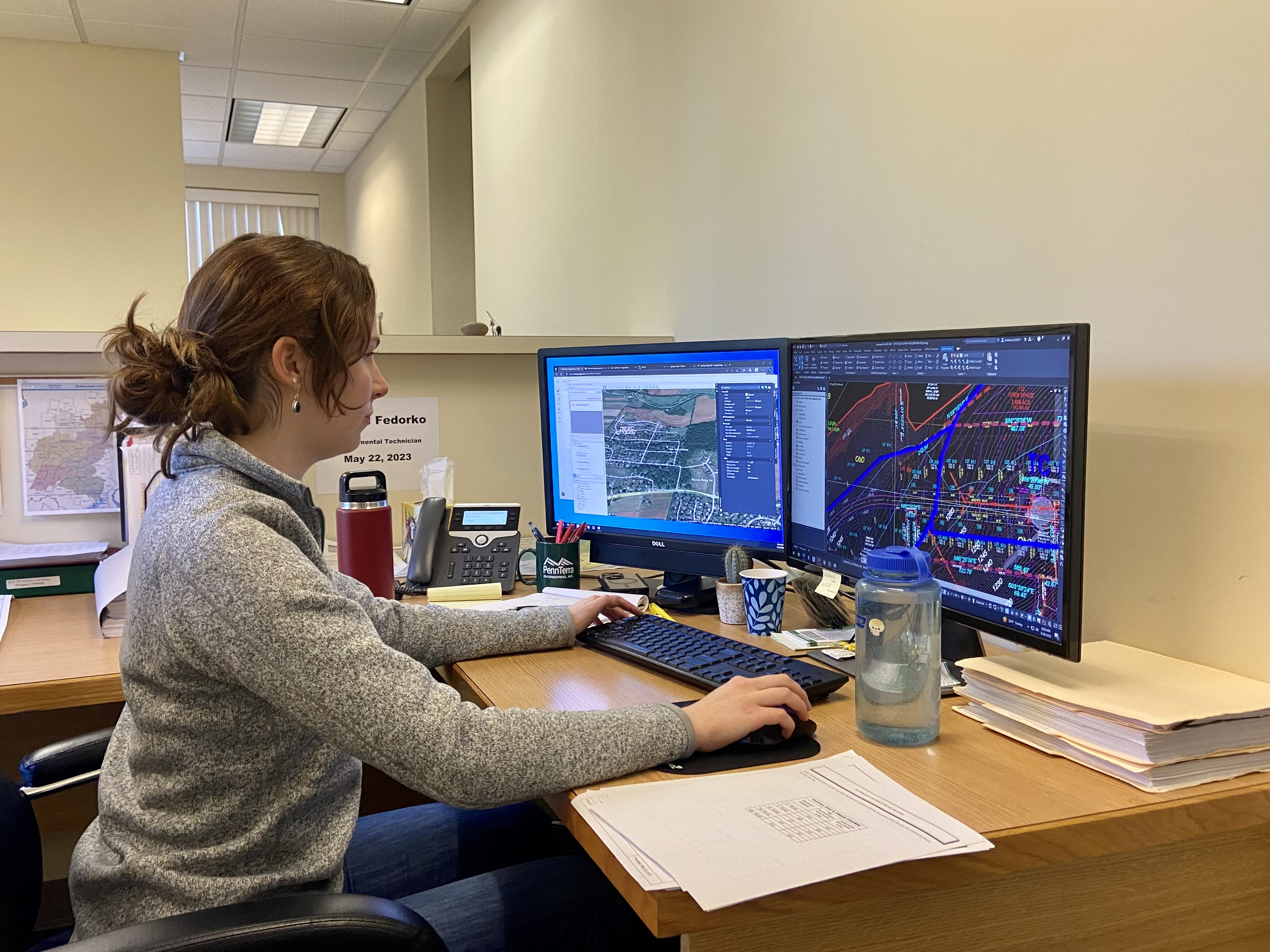 For now, Fedorko is enjoying her new co-workers.
"Everyone's really nice and I feel like I'm encouraged to ask questions," noted Fedorko. "I like the office space a lot and there are lots of outside events planned around different interests: sports, hikes, and softball."
This weekend, you could find Fedorko hiking, practicing yoga, stopping by Way Fruit Farm or Brother's Pizza, or fishing with the new rod she just got for Christmas.
She might also be rock climbing, which is her new hobby.
"I bought the shoes," she said. "I'm committing."
For indoor climbing, she can always visit Climb Nittany, a project completed by PennTerra.
"I've been telling everyone that we did that project!" exclaimed Fedorko.
Pride in a job well done. Fedorko is going to fit right in with the employee-owners of PennTerra!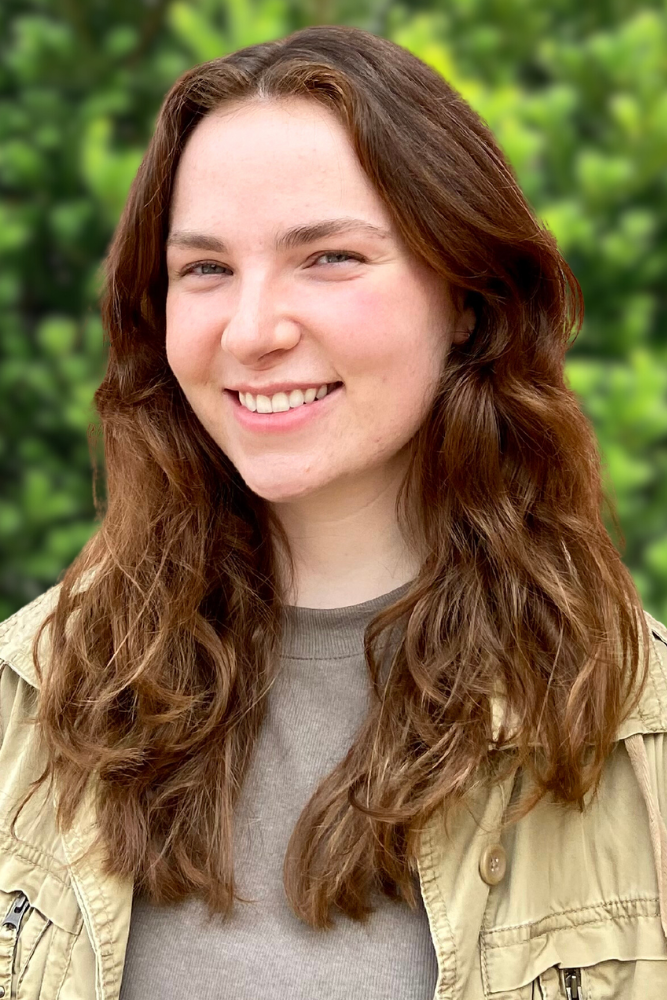 Posted by Irene Wetzel on 05/26/2023