PennTerra Welcomes Summer Interns
Summer has officially begun and PennTerra Engineering, Inc. (PTE) is pleased to welcome two summer interns to our team: Tristan Beauseigneur and Alex Ott!

"Tristan and Alex are going to be a great addition to our team this summer," said John Sepp, P.E., President of PTE. "These young men have already made a mark for themselves in college and we're glad to be a part of their growing skill set. In their short time with us, they've already shown a lot of potential."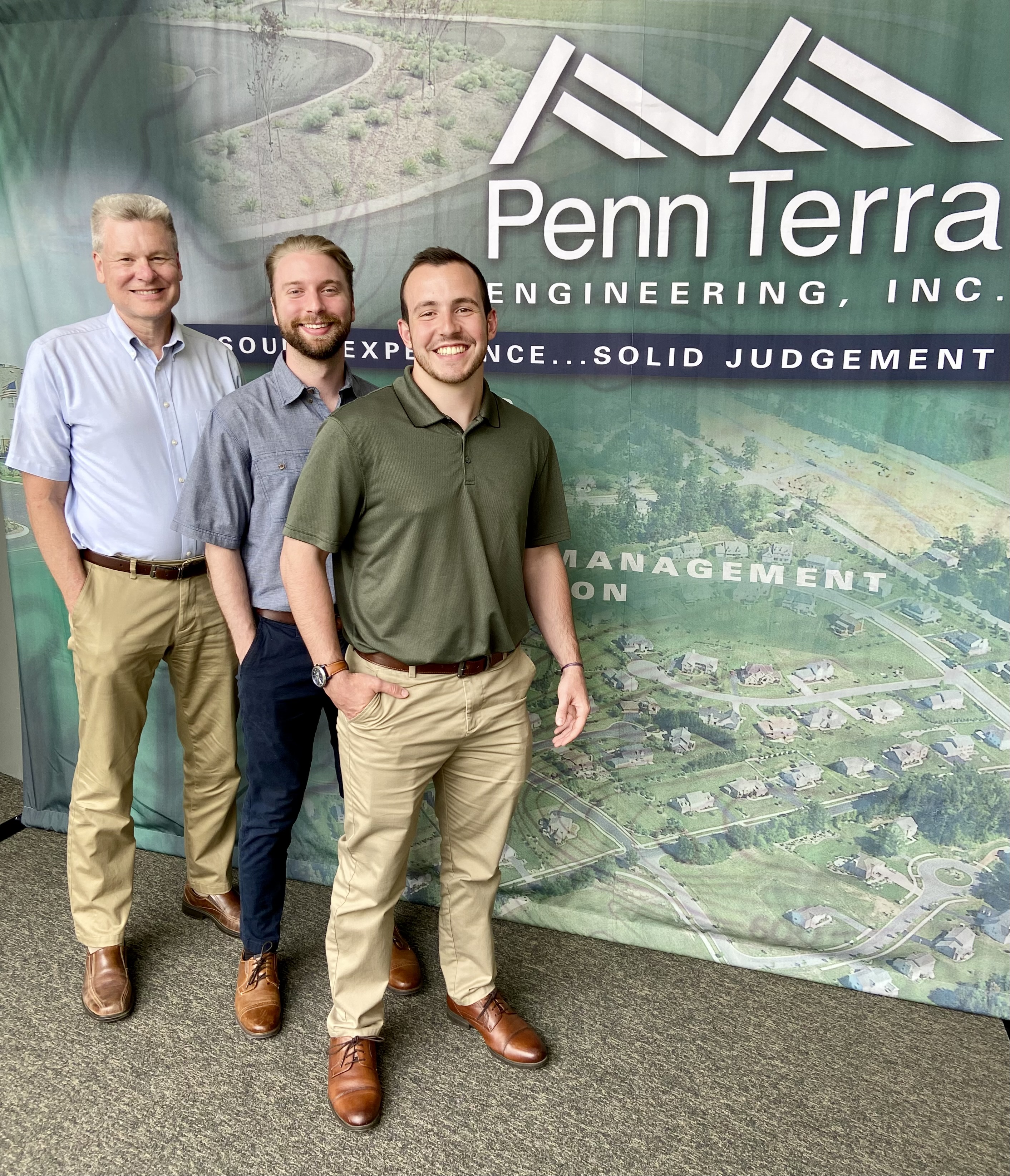 Beauseigneur is a local, graduating from Philipsburg-Osceola Area High School and is now pursuing his bachelor's degree in Civil Engineering from the University of Pittsburgh at Johnstown (UPJ), with an expected graduation date of December 2022.
So, how did he choose his major?
"My dad was in construction his entire life and I've always liked the idea of building things," Beauseigneur explained.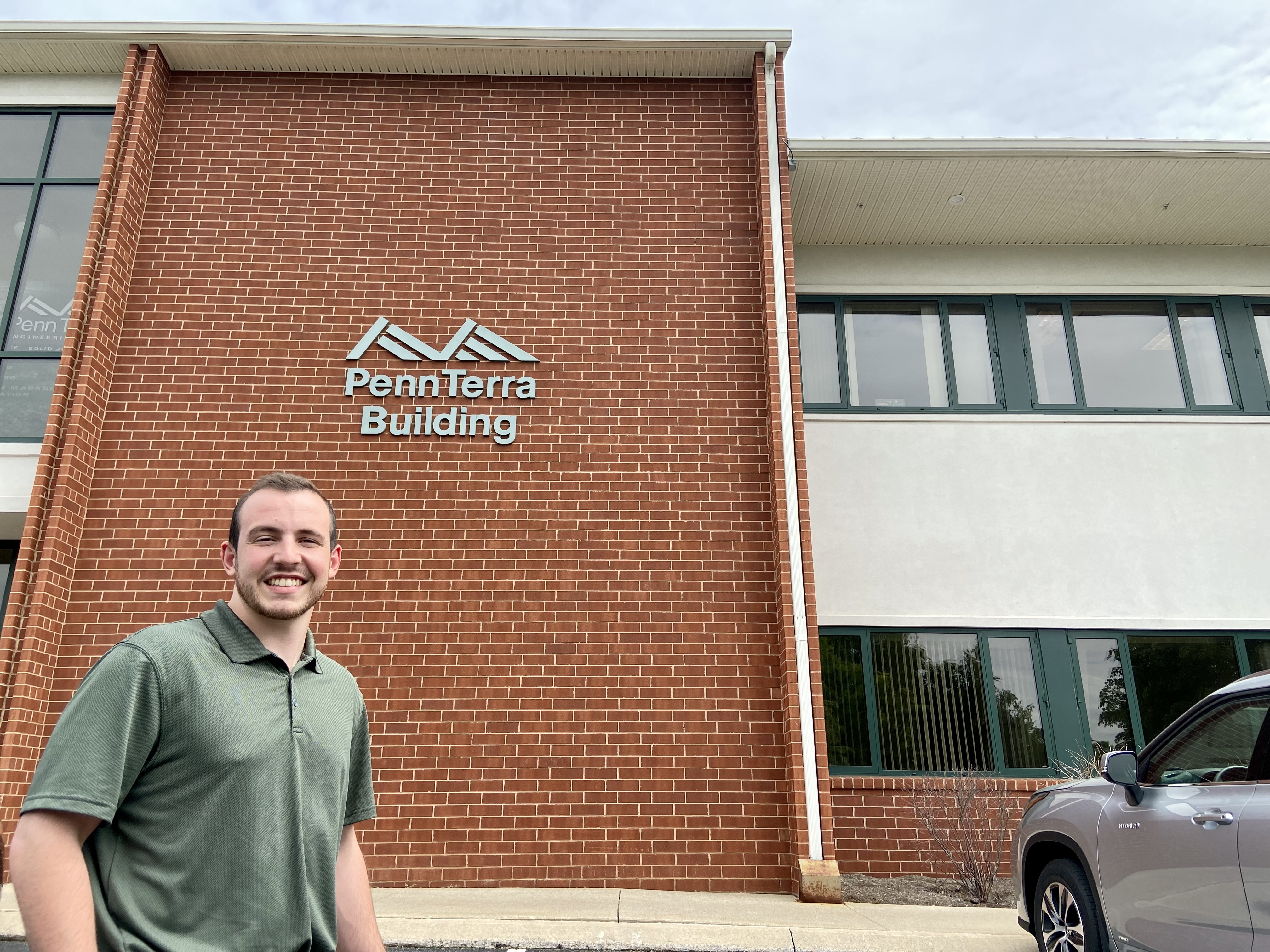 Ott graduated from Emmaus High School in Lehigh County, Pennsylvania before coming to Pennsylvania State University for a bachelor's degree in Civil Engineering. His expected graduation date is May 2023.
And how did he select his major?
"My dad does it, so I was always exposed to it," explained Ott. "Watching the progression of a project always interested me."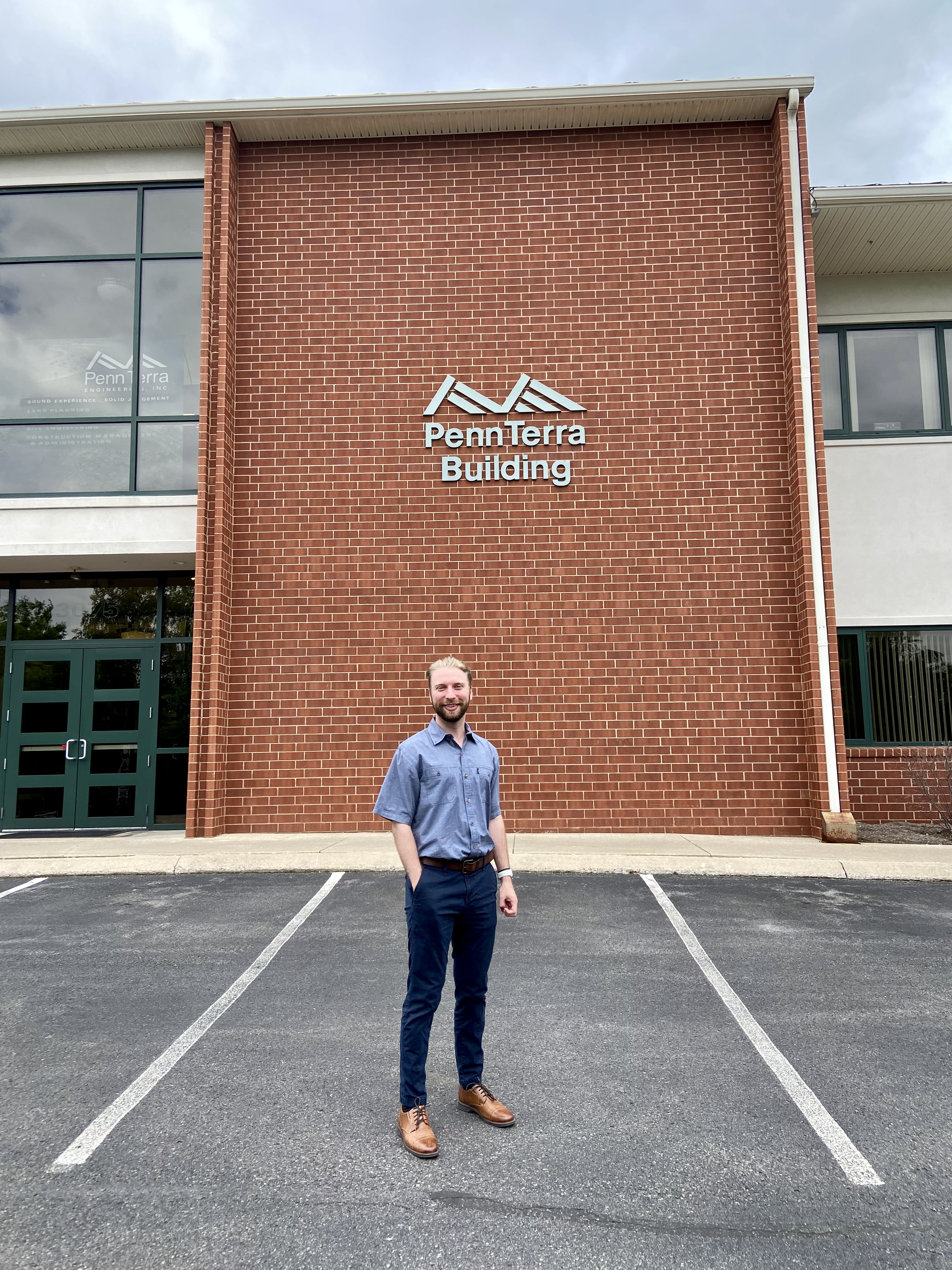 Since joining the PTE team in May, the guys have jumped right into the mix of things. Beauseigneur recounts helping with base maps, ordinance research, and accompanying the survey crew in the field.
"The last time I was in CAD was freshman year, so that's been a little bit of a learning curve," Beauseigneur noted. "We did have a land development course, so I sort of understand why they would make that rule," he adds while discussing local ordinance research for a recent project. "It's just insane how much a single person has to know to do these things."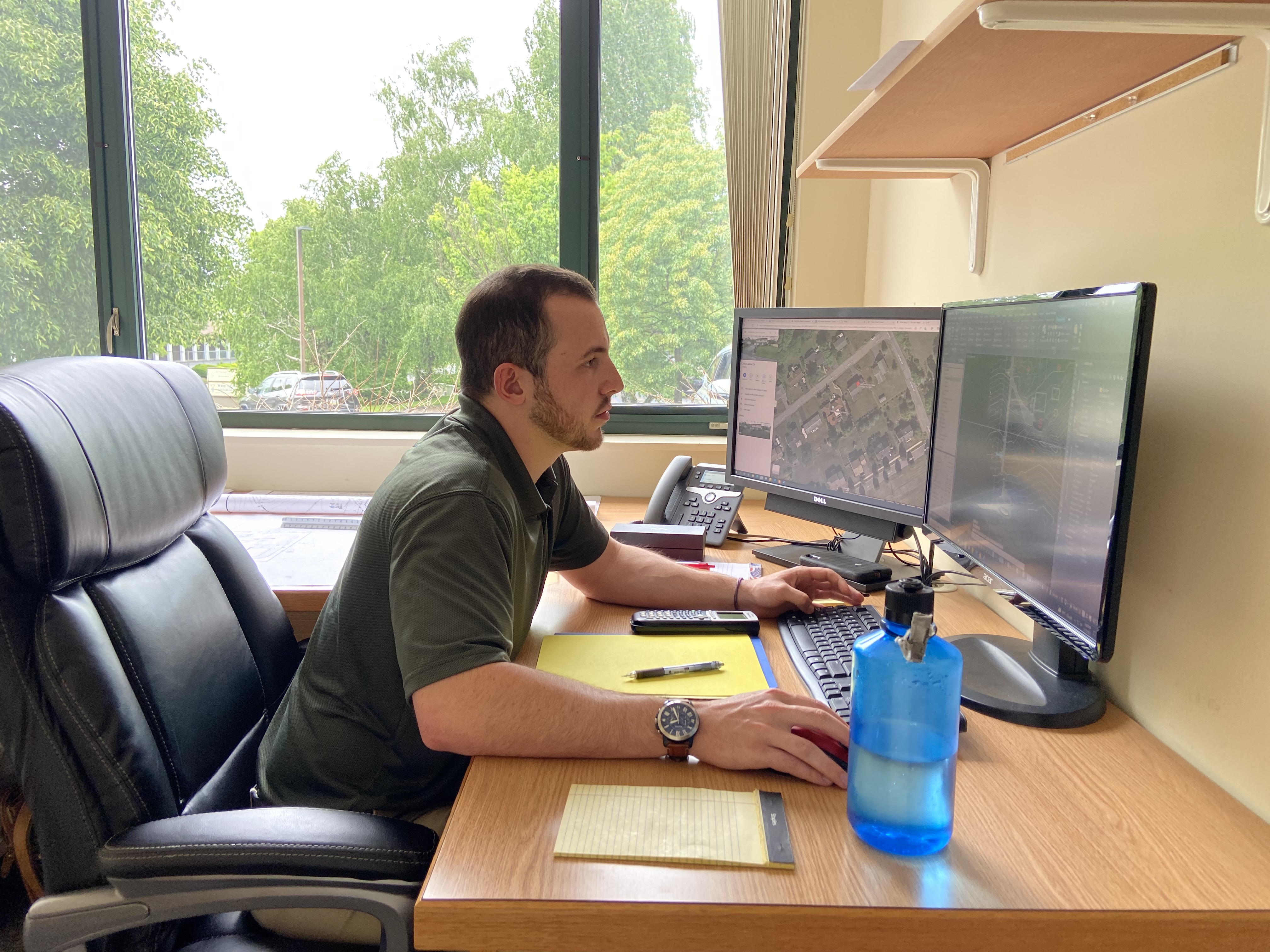 Ott added that he's "never been exposed to ordinances before," which is part of what makes the hands-on, real-world aspect of internships such a great learning experience.
The first few days of Ott's internship have included learning about how the company organizes itself and its various files, learning how to read plans, and beginning to work on a project's basemap and ordinance research. He has had a course on Civil 3D design software and also took a surveying class, both of which are helping him get up to speed.
To take the project off the paper plans and put them into perspective, Sepp drove the guys around State College for a quick tour of some PTE's work, including the recently completed student housing on Whitehall "The Yards at Old State," the South Atherton Sheetz gas station, and the Rockey Ridge single-family housing development.
"Every four or five minutes, John would point out another project that PennTerra did," Ott recalled.
"Driving around with John, seeing the Sheetz store, it's cool to know that we had a hand in that," Beauseigneur added.
With their creative juices flowing, the guys look into the future.
"My dream was always custom residential – to make people happy," Beauseigneur said. "Survey is my favorite though; I love the mix of being in the field and in the shop."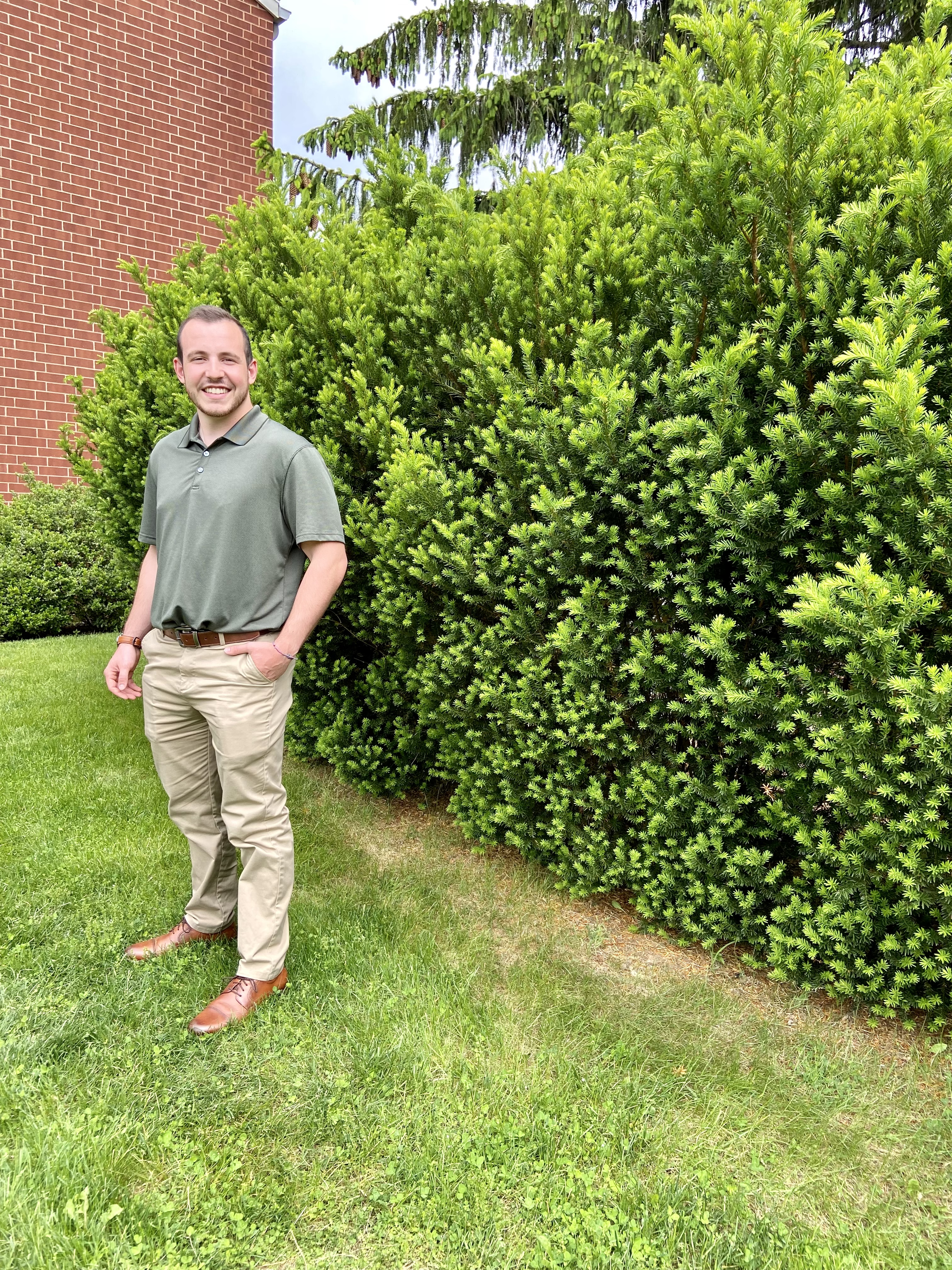 Ott wants to focus on the environmental aspect of land development design.
"It's a good thing to do – using more sustainable features," added Ott.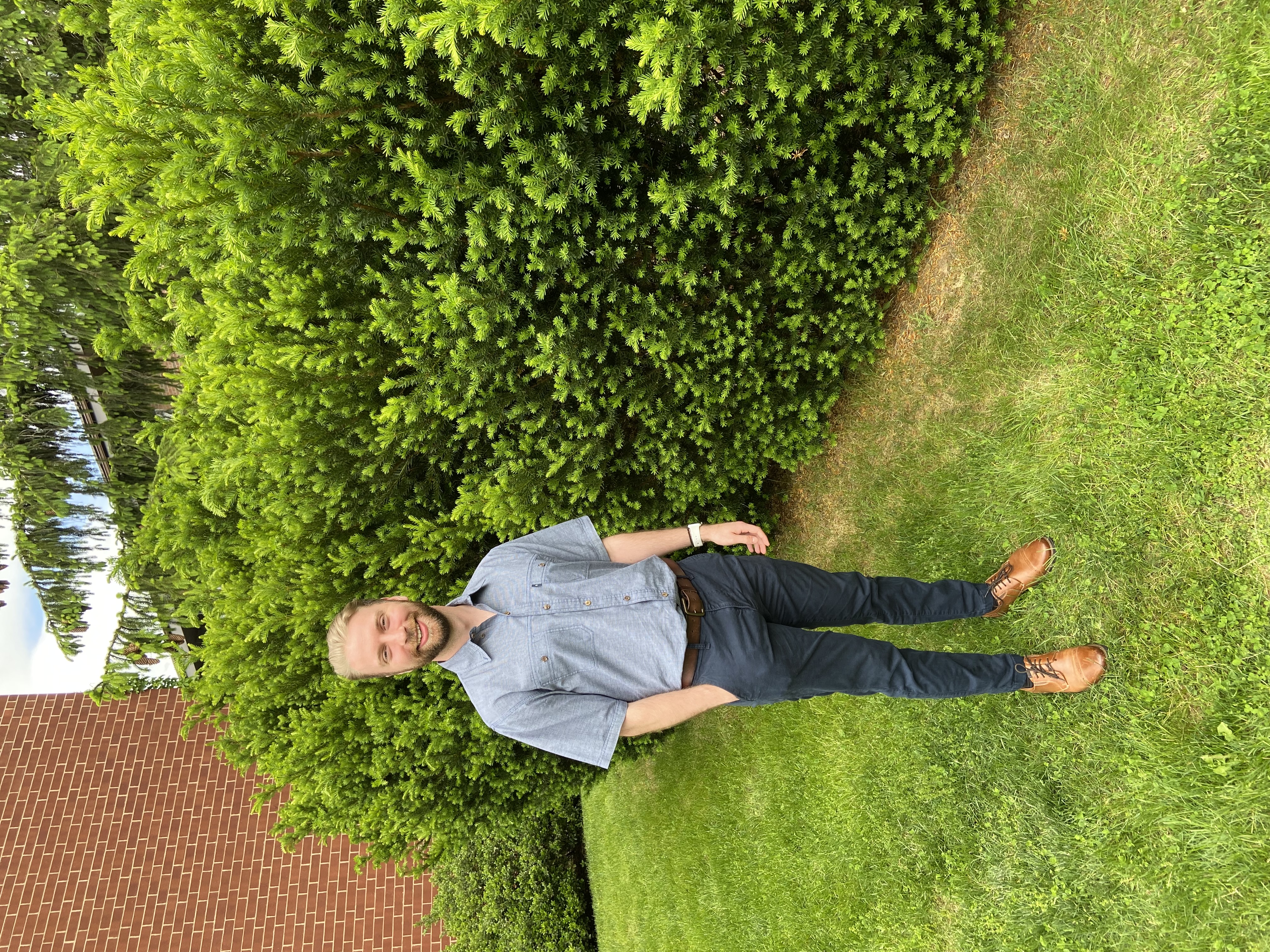 As the guys finish their senior year of college, they'll take their PTE experiences back to campus.
At UPJ, Beauseigneur is president of the American Society of Civil Engineers (ASCE) club, secretary of the Association of General Contractors club, on the Surveying Team and Estimating Team, plays various instruments in the Protestant Christian Ministry, and plays Spikeball (similar to volleyball, but with the net on the ground).
At University Park, Ott also stays busy. He is a member of ASCE, the Penn State Outing Club, and the Penn State Paintball team, which won the National Collegiate Northeast Championship. He is also active with the Penn State Engineers for a Sustainable World club, which holds competitions like building a greenhouse from only recycled materials.
Suffice to say, Beauseigneur and Ott are adding a lot of new energy to the PTE team this summer!
Welcome aboard!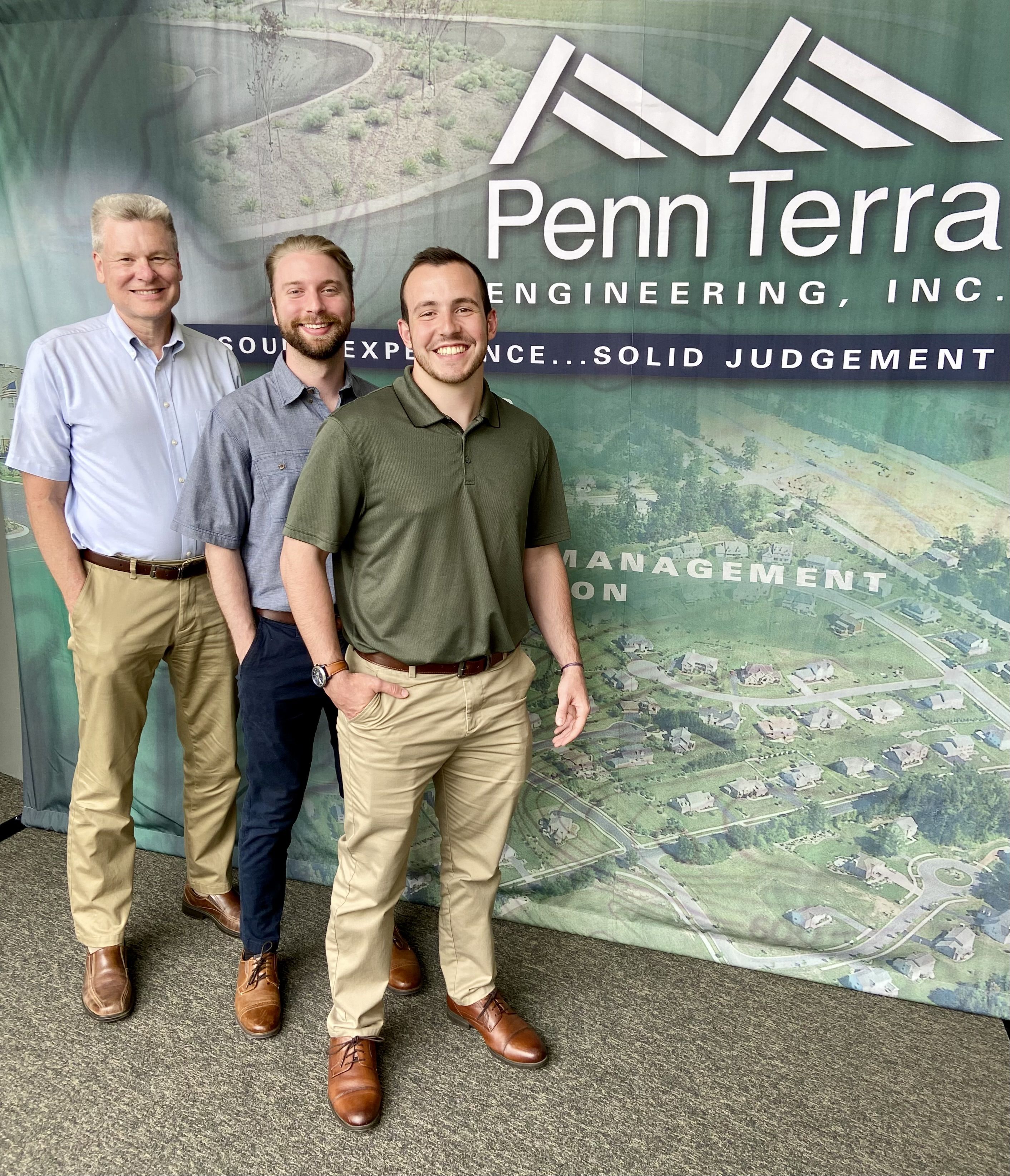 Posted by Irene Wetzel on 06/03/2022