Mount Nittany Health Outpatient Center
State College, PA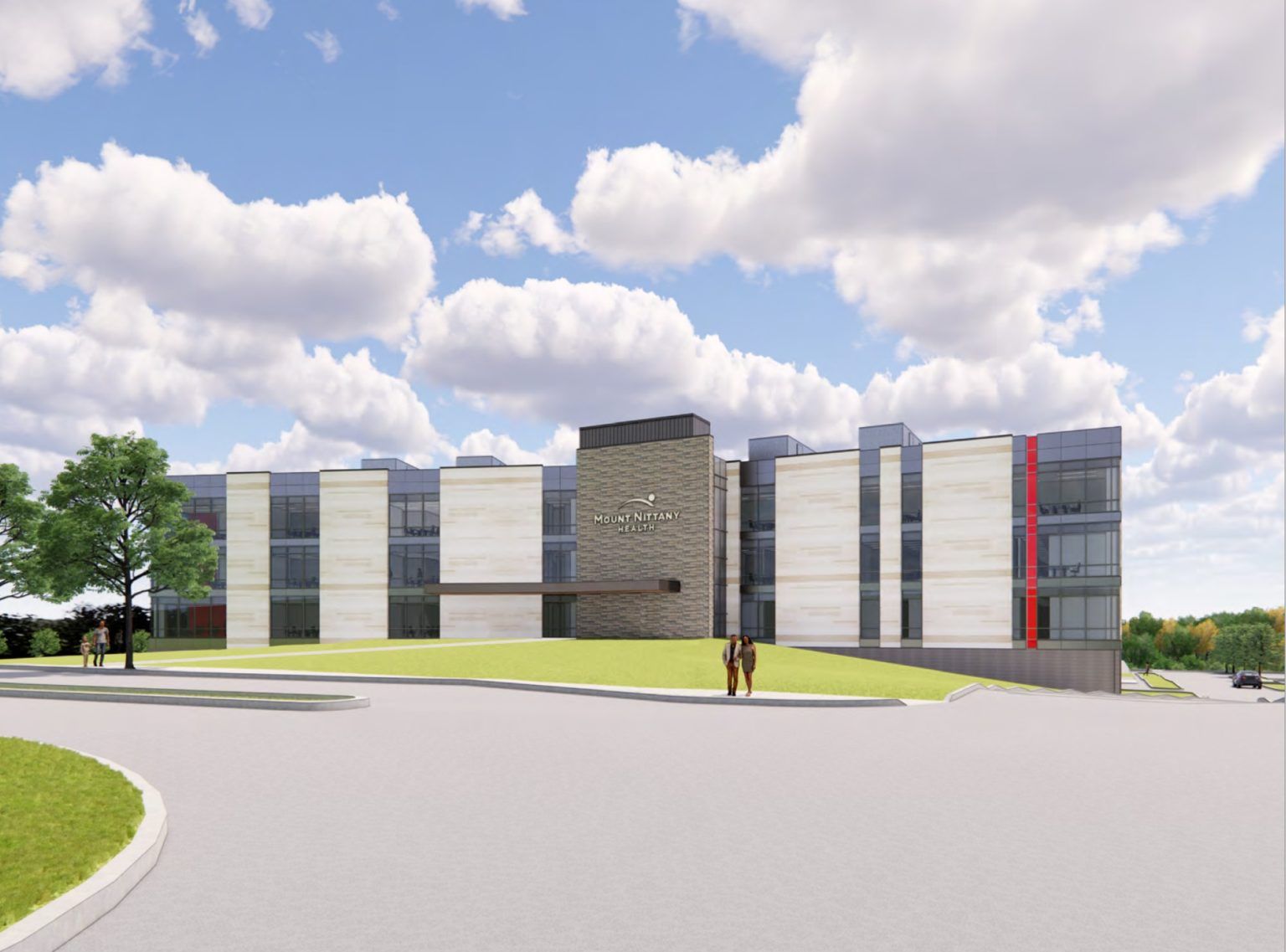 As the first building to anchor the new Toftrees West Development in Patton Township, State College, Pennsylvania, the Mount Nittany Health Outpatient Center will be a community cornerstone on the soon-to-be-constructed Masters Boulevard. The 126,000 square foot facility will serve the greater Centre County and Penn State University populations with a variety of services in a state-of-the-art facility, including a physical therapy space, laboratories, and offices for a growing set of physicians.
Utilizing the natural sloping topography of the area, the the building and site are designed to welcome visitors from the second level - which faces the future Toftrees Town Center - while the main entrance and parking area are on the opposite side of the building, accessed from the ground floor. Continuing the contour-friendly design, the parking bays are tiered to mimic the existing hillside. Landscaped islands enhance internal green spaces, while perimeter plantings minimize disruption outside the parking area.

As people cross over the recently updated Waddle Road Bridge and travel along Waddle Road toward Toftrees, Masters Boulevard will convey people into the new Toftrees West development. A traffic circle will expedite this process, with one access point connecting to the Bellefonte Central Rail Trail for bicyclists and pedestrians to enjoy. Working closely with Patton Township staff members, the traffic circle's design will accommodate large vehicles such as CATA buses and Alpha Fire Company trucks.

This four-story project is located on 20 acres and is estimated to cost $40 million to construct.
PennTerra's team is proud to work on this community health project and to continue our 20-year record of professional land development in the Toftrees area.
In the News

Partners