Centre Care
College Township, Bellefonte, PA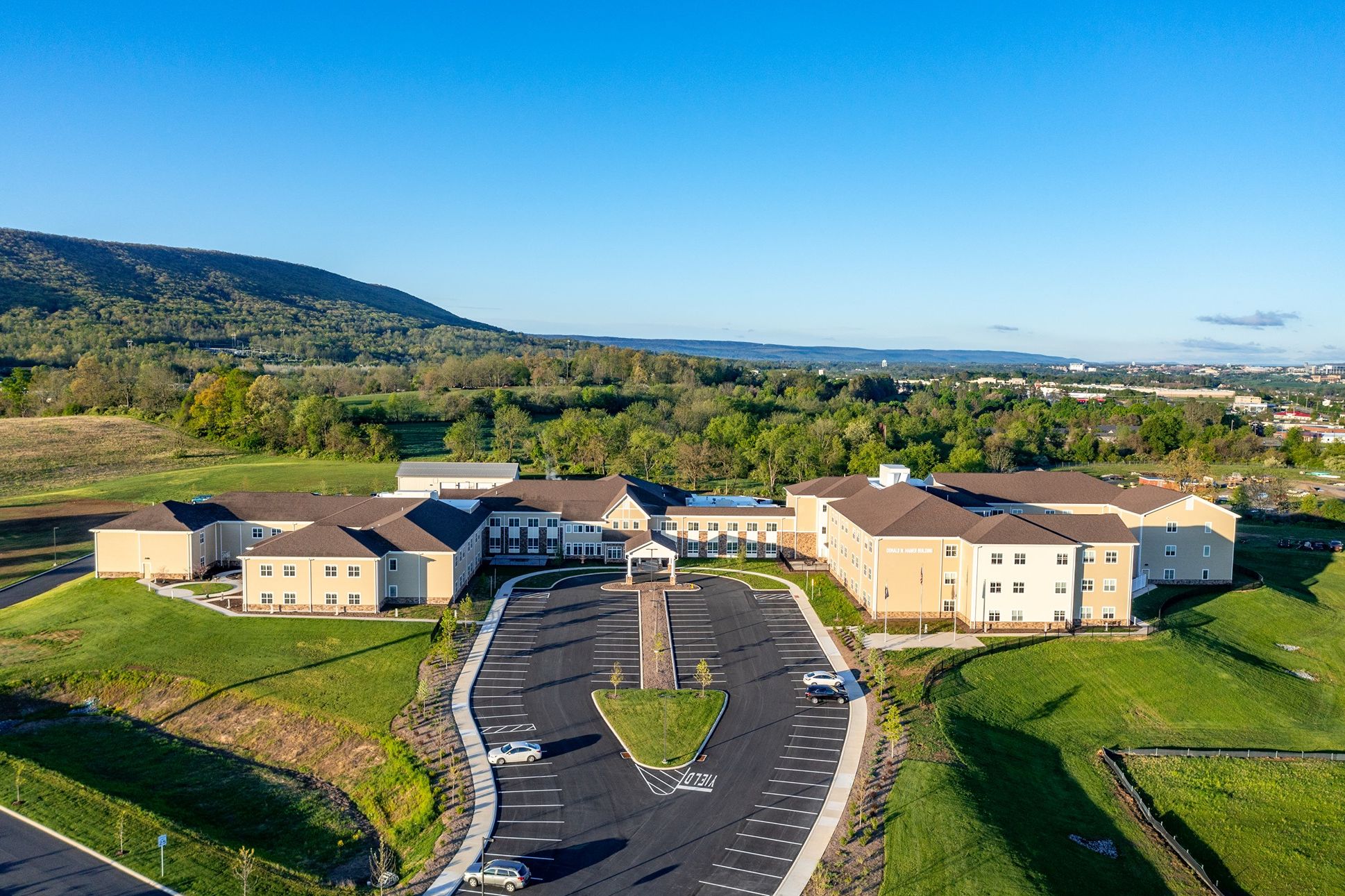 After years of planning, Centre Care (formerly known as Centre Crest) officially opened its doors to residents in 2021. Offering long-term nursing services, short-term rehabilitation, respite stays, and memory impairment care, a team of over 80 employees is dedicated to making Centre Care a top-notch, skilled care facility.
Developed on a 28 acre site, this four-story building holds 230 rooms. Designed with the residents in mind, there are numerous patios and terraces to enjoy the sweeping views of mountains and pastures that surround the facility. The parking lots are designed and graded to ensure easy access and maneuverability for staff and visitors.
Stormwater features control and infiltrate run-off water from site while keeping all parking and pedestrian areas well-drained, leaving a beautiful environment for residents to enjoy for years to come!
In the News

Partners