Willowbank Plaza
Bellefonte, PA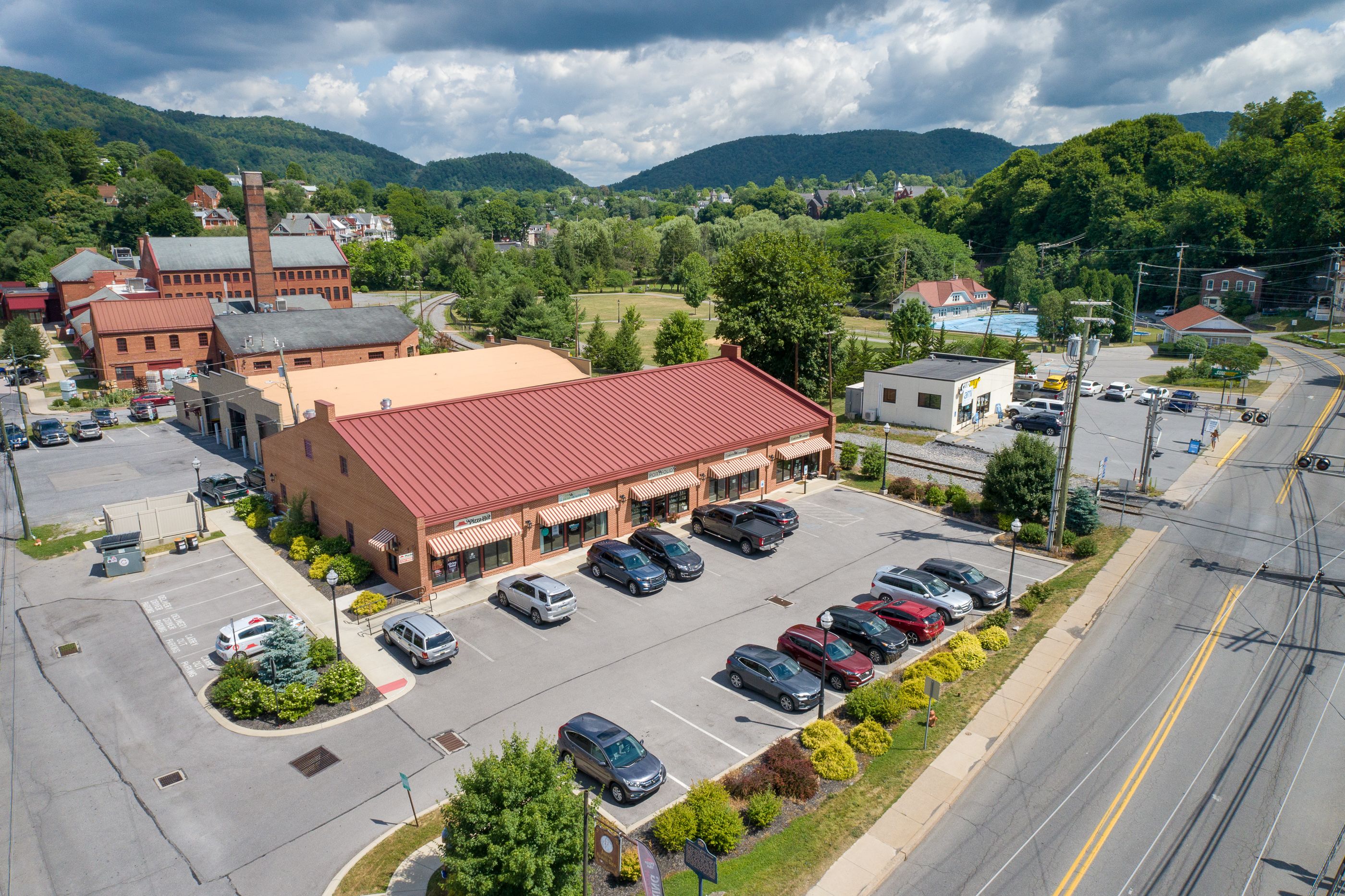 Located in the heart of historic Bellefonte, Pennsylvania, this newly constructed commercial plaza fits in seamlessly with its surroundings, including the reimagined Match Place Factory that originally opened in 1900. The five store fronts face a main thoroughfare, the Willowbank/Water Street (State Routes 150 and 550) corridor, and are adjacent to Talleyrand Park, which lends itself to ample pedestrian traffic.
Working closely with the developer, HFL Corporation, and the Borough of Bellefonte, the PennTerra Engineering team was able to bring a modern shopping experience to life in the heart of Victorian Bellefonte. The land development plan for this half-acre site with a 7,000 square foot commercial building included site layout, landscaping, parking, lighting, utilities, and diligent stormwater planning given the proximity to Spring Creek.
Opened in 2017 and now fully leased to local businesses like Centre Boot Company, Portfolio Salon, and Willow Tree Home Health Care, PennTerra is proud to partner with HFL Corporation and continue shaping the Bellefonte community.
In the News
Partners