University Wine Company
Harris Township, State College, PA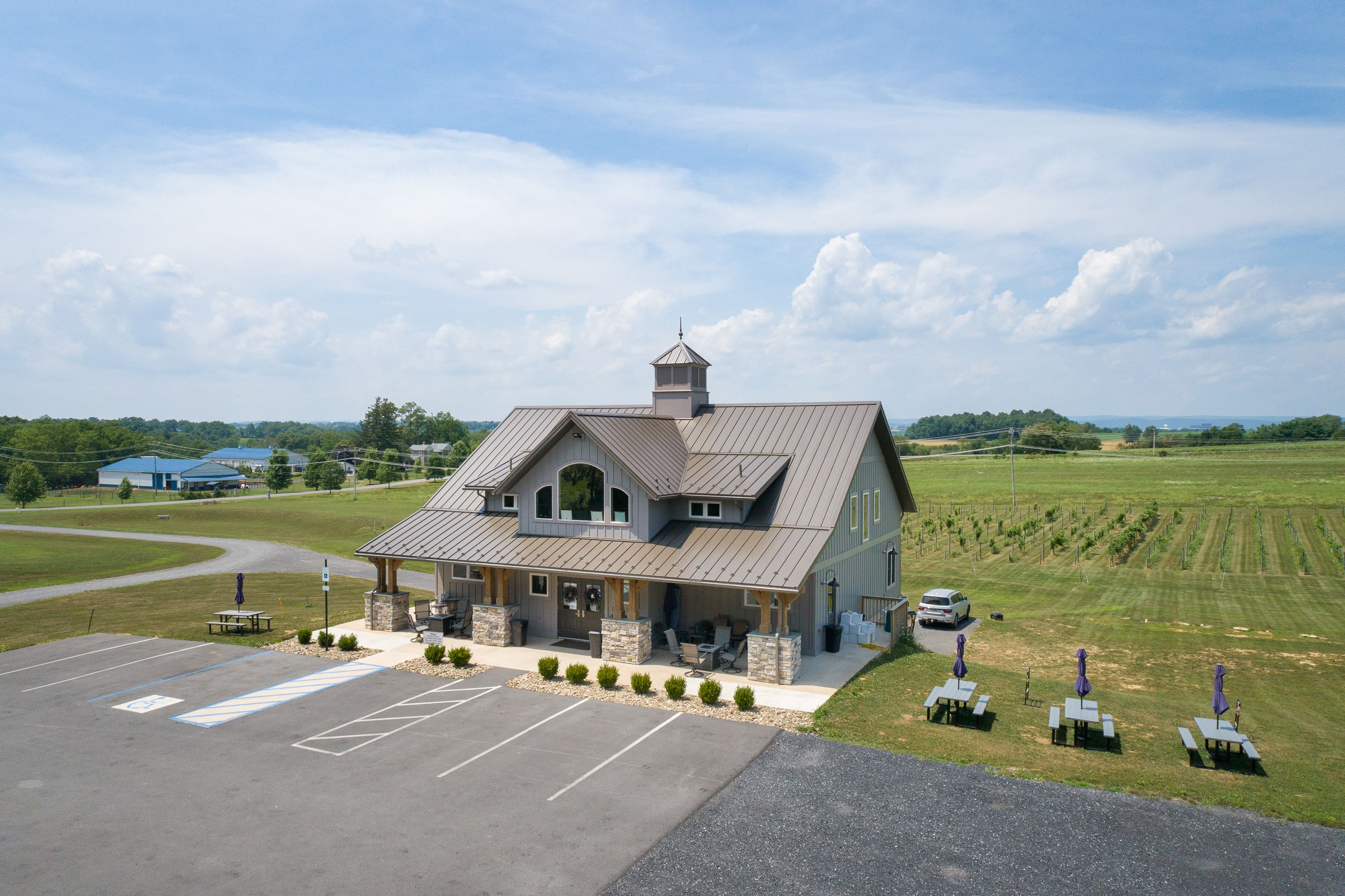 After moving home from a stint in New York City and starting a wine slushie business in 2011, U-Freeze, Jeff Proch's local wine business was experiencing growing pains. He needed a larger production facility, wanted to harvest grapes from his own vineyard, and envisioned a tasting room destination that had a mountain feel but was still convenient to State College, Pennsylvania. In 2017, Proch purchased the perfect ten-acre site for University Wine Company. Located on State Route 45 in Harris Township near Boalsburg, the 3,000 square foot building with vaulted ceilings offers expansive views of both Beaver Stadium and Rothrock State Forest.
PennTerra Engineering's team worked with Proch to design the dual-driveway for patrons to access the public tasting room while employees and vendors could have direct access to the production entrance. The team also designed the overall site layout, utilities, and lighting plan, as well as the stormwater management plan. As 2020 drew to a close, we celebrated the opening of University Wine Company's tasting room - just a few minutes away from PennTerra's office!
Now firmly rooted in the community, University Wine Company's tasting room routinely hosts food trucks, sip-and-paint nights, yoga, corporate and family events, and other special events. Following in his father's footsteps - renowned local winery fixture, Jinx Proch - Jeff has cultivated University Wine Company into a destination for locals and visitors exploring the Central PA Tasting Trail, Route 45 Getaways, and Happy Valley Agventures.
In the News
Partners
Owner/Developer: JNJP Holdings, LLC
Excavator: Jim Rogers/Nittany Mountain Excavating