Rolling Rails Lodge
Worth Township, Port Matilda, PA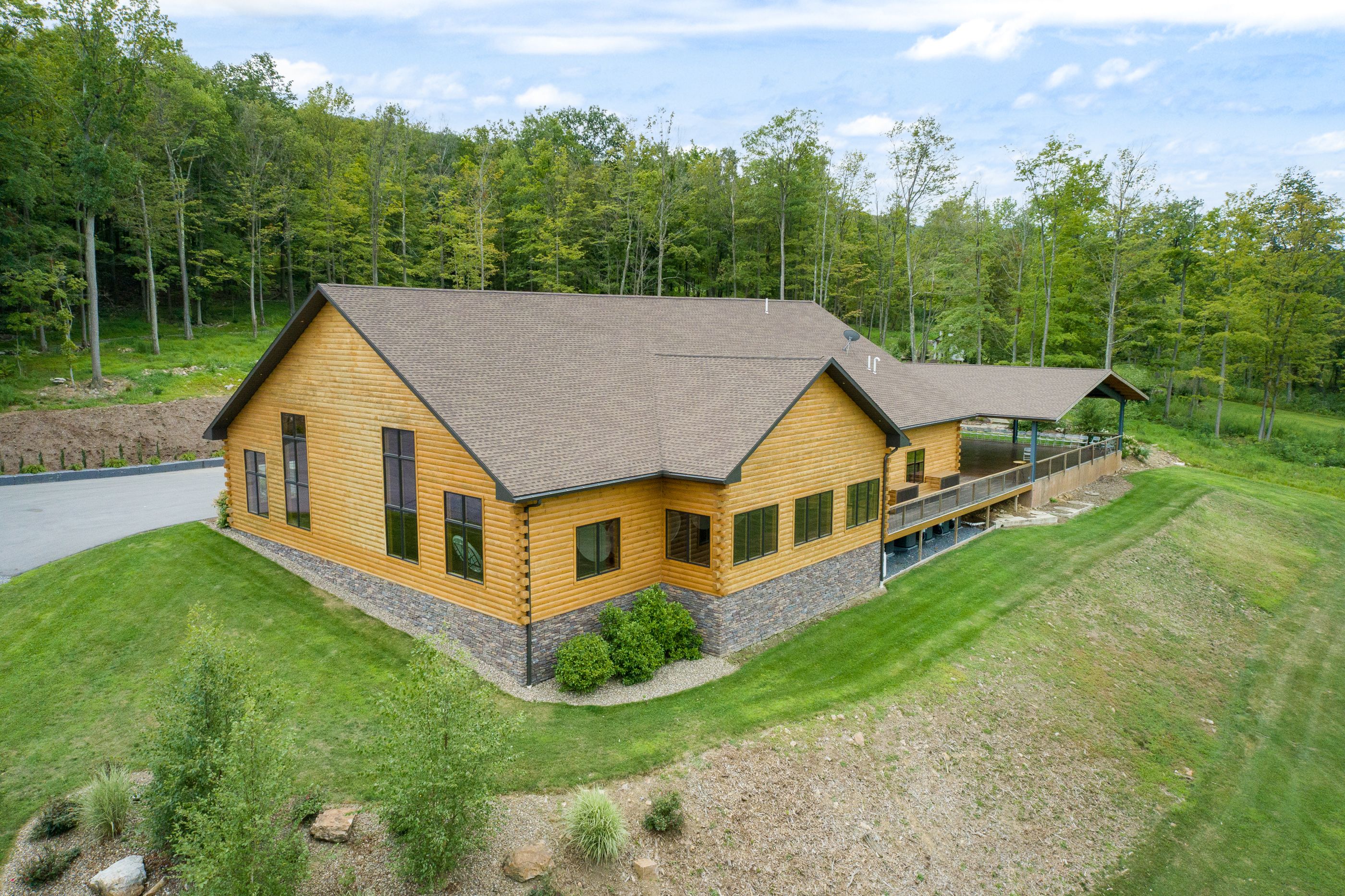 In 2016, the Greenland family contacted PennTerra Engineering to get their next business idea down on paper - and then constructed Rolling Rails Lodge in the scenic mountains of Central Pennsylvania.
Greenland Construction, already well-versed general contracting and specializing in log-home buildings, wanted to create an event venue that could host weddings, corporate retreats, and more. Despite opening just before the COVID-19 pandemic, the indoor/outdoor venue with a covered pavilion provided ample space and fresh air for people to gather while still taking precautions. Now on the other side of the pandemic, Rolling Rails Lodge has firmly established itself as a destination venue and continues to be the perfect backdrop for life's memorable moments.
The PennTerra team enjoyed working with the Greenland family to provide land development plans for their vision. This included stormwater retention mechanisms, a two-tiered parking lot with lighting, utility plan, and overall site layout.
In the News
Partners