Welcome, Andrew!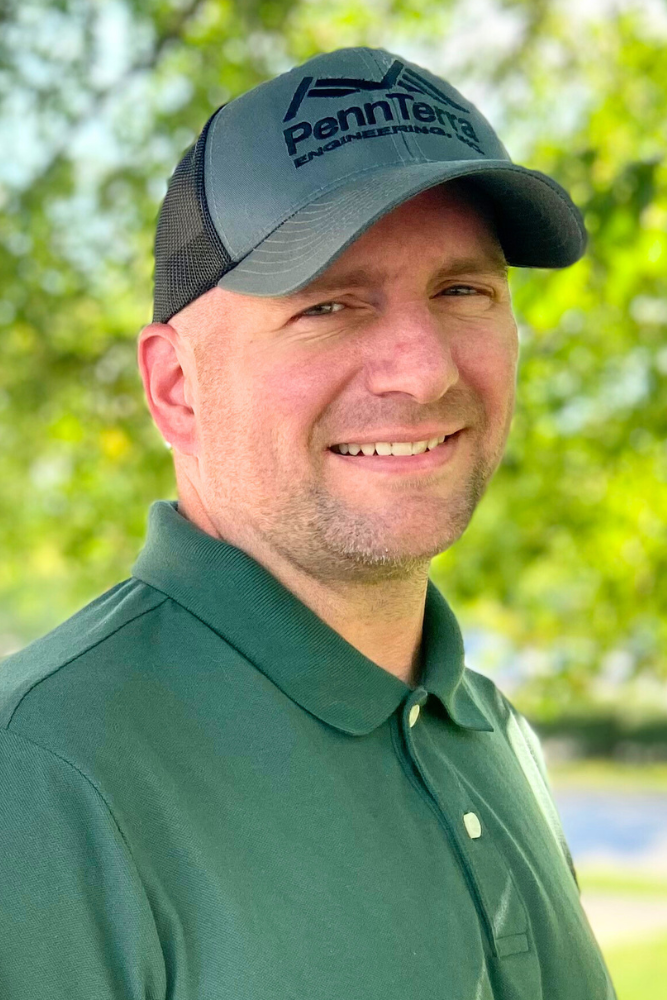 State College, PA – In late August, Andrew Reed joined the Project Management Department at PennTerra Engineering, Inc., an employee-owned engineering firm headquartered in State College that specializes in land development.

"We are very excited to welcome Andrew to the team and look forward to seeing his project management skills in action," said John Sepp, P.E., President of PennTerra Engineering (PTE). "He's already jumped in with both feet and started getting up to speed on multiple fronts."
Reed, a Mifflin County native, has been familiarizing himself with the local municipalities, their respective ordinances, and various PTE projects located in or proposed for them.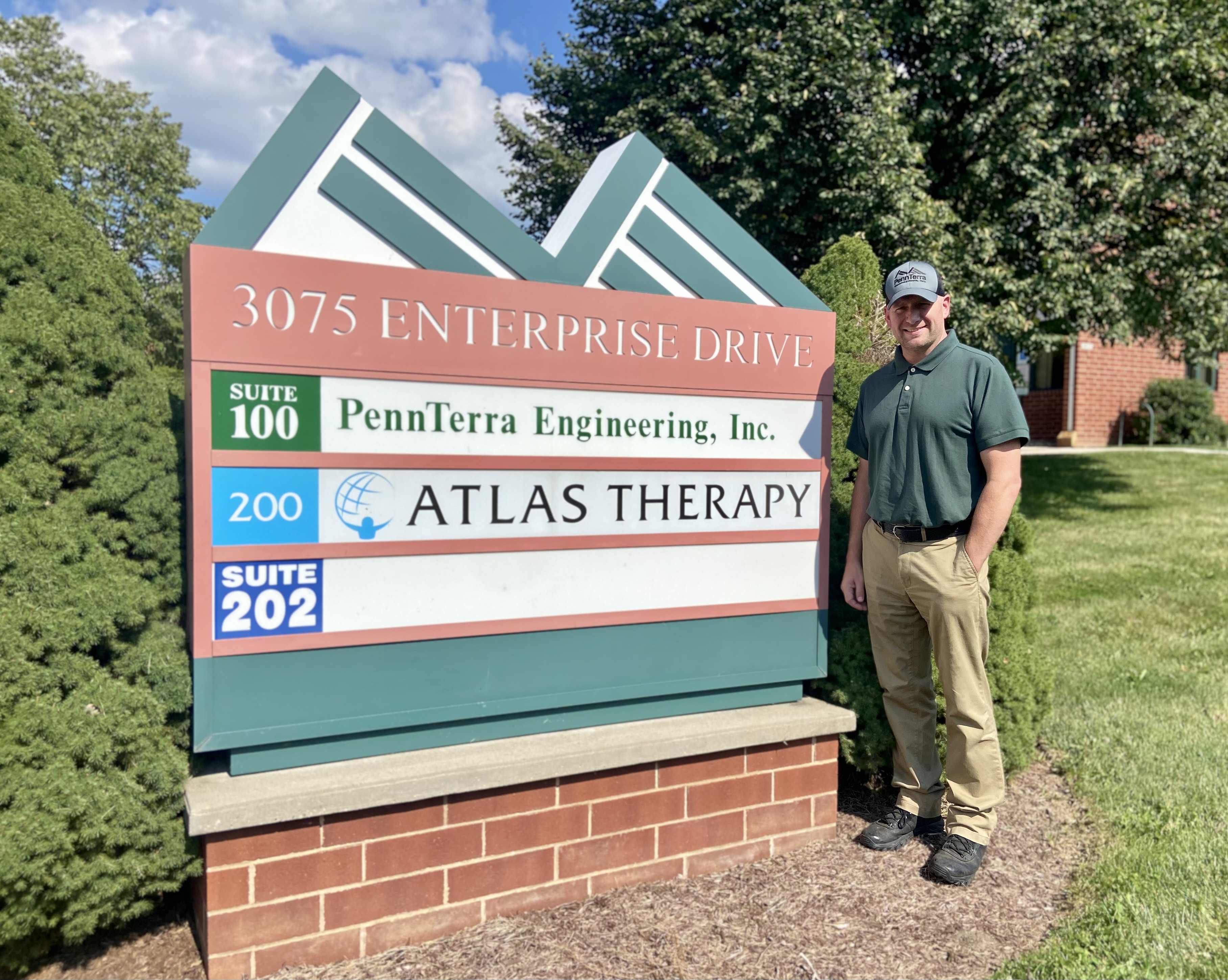 "It's been great," Reed said of his time thus far at PTE. "Everyone is very nice and helpful. I've enjoyed getting to know the people and the processes. There is a good work-life balance and I appreciate the flexibility if there's a family commitment or the kids have sports."
Within the course of one particular week, Reed was able to visit several PTE projects in various stages of construction, as well as watch his oldest son complete a touch-down catch and see his daughter score two soccer goals.
Before joining PTE, Reed was most recently a Division Manager for Penn State Construction in Lewistown, Pennsylvania. There, he managed a team of 12, designed panels in AutoCAD, and was involved in everything from customer relations and troubleshooting to scheduling, design, and vendor communications.
Reed is ready to bring that skillset to PTE.
"Working with everyone on the team – a group of individuals with expertise in each department," Reed mused. "Organizing, scheduling, communication with the customers, being able to try to solve problems."

This Indian Valley High School warrior has a rich background of experiences to draw from when working with his new colleagues and clients. He graduated from Penn State's Agricultural Sciences program in 2001, then went on to own and operate a dairy farm of 60 cows. After several years, Reed sold the herd and enrolled in South Hills School of Business & Technology, where he graduated in 2020 with a degree in Engineering Technology.
Now, Reed is putting his new degree to work in a civil engineering environment.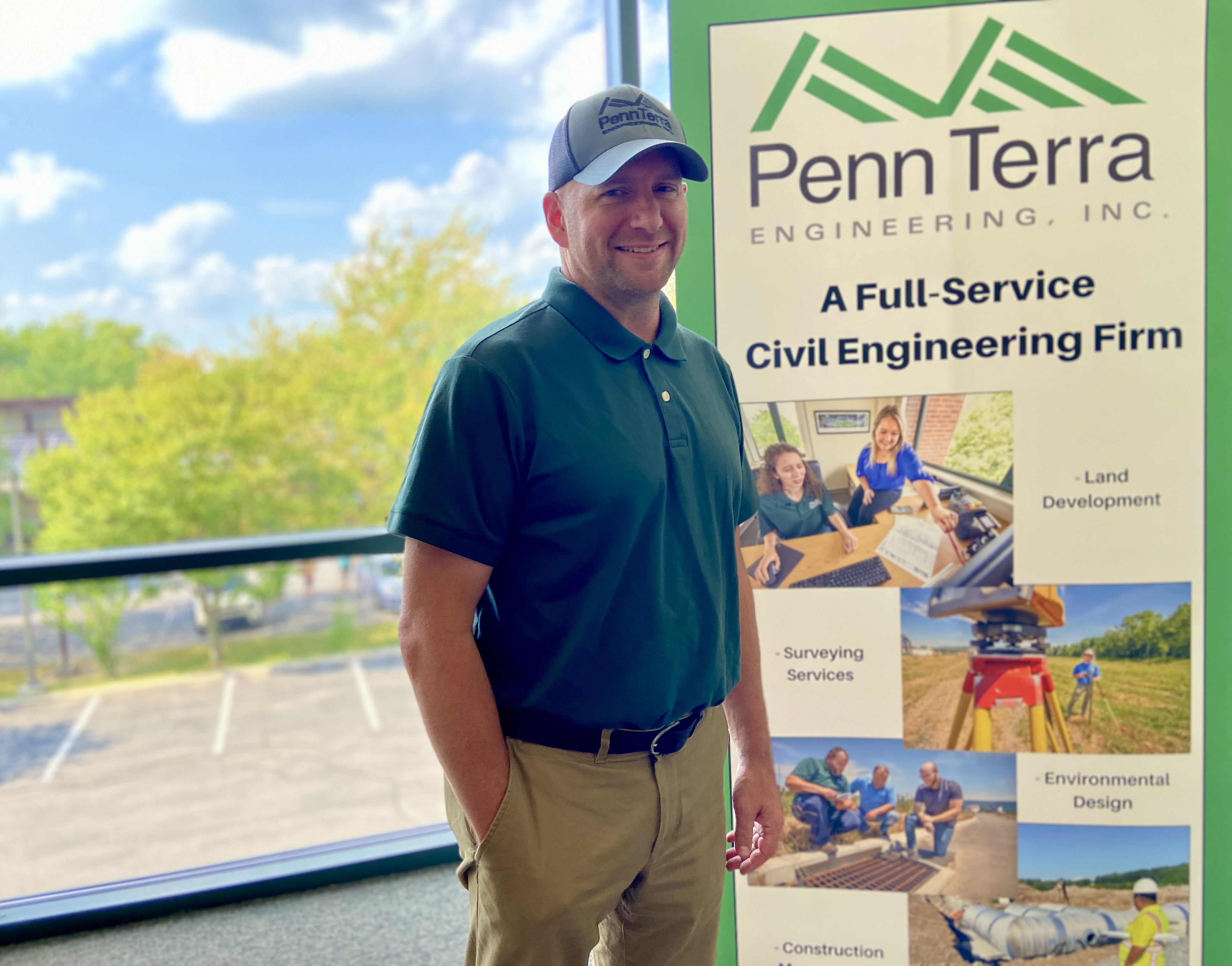 "You see things now that you never thought about before, like the direction of water flow and how water needs to be managed," said Reed, who has also been learning about infiltration basins.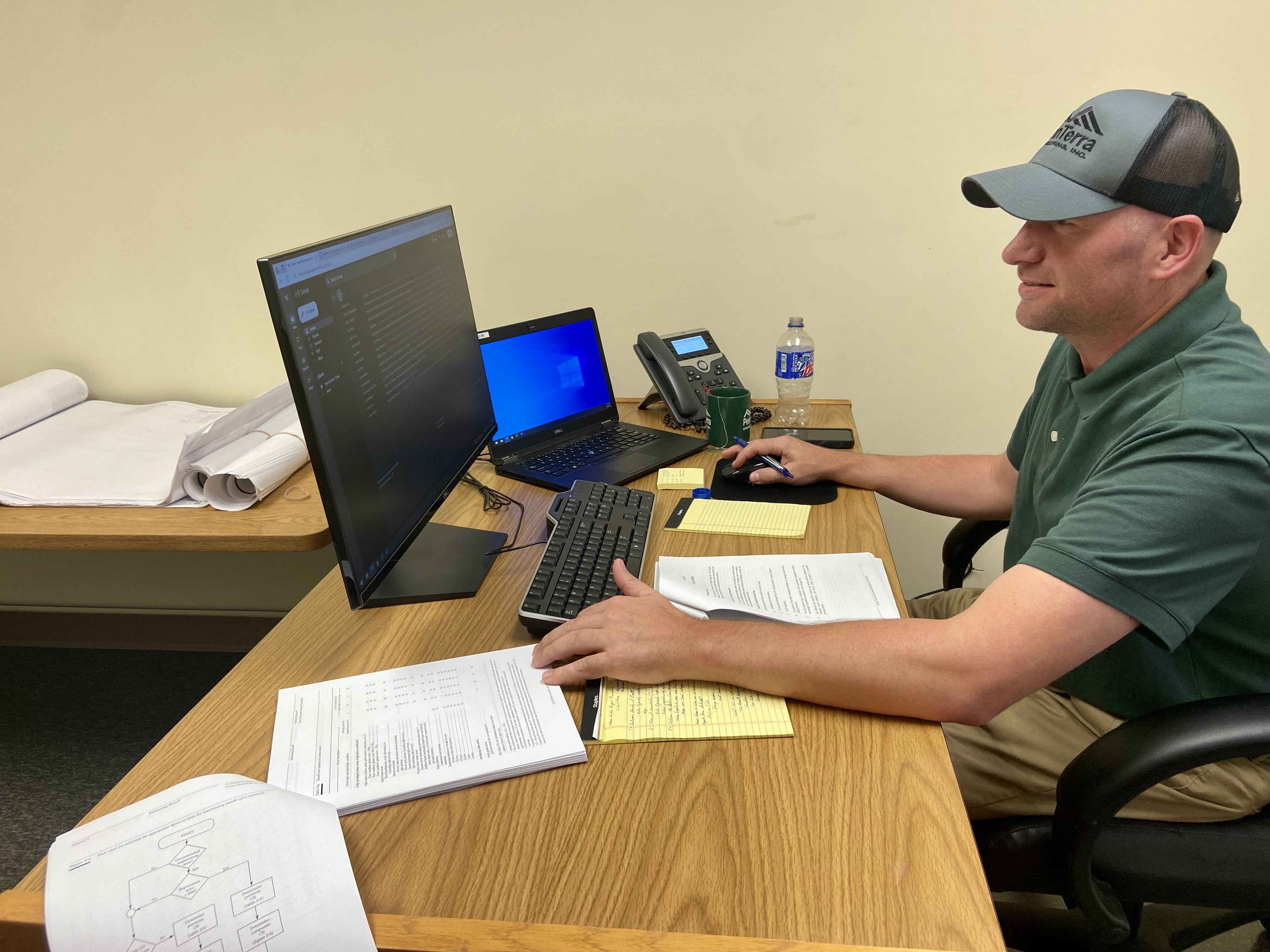 Among his new team members that are helping him get up to speed are two familiar faces, Josh Parkes, S.I.T. and Micah Anderson, also from Mifflin County. Parkes and Anderson are showing Reed how the Survey and Design Departments plug into a project.

"It really says a lot about a company when someone tells their friend 'Come work with us, you'll like it here,'" Sepp noted. "I believe that speaks volumes about the employee-owned nature of PennTerra."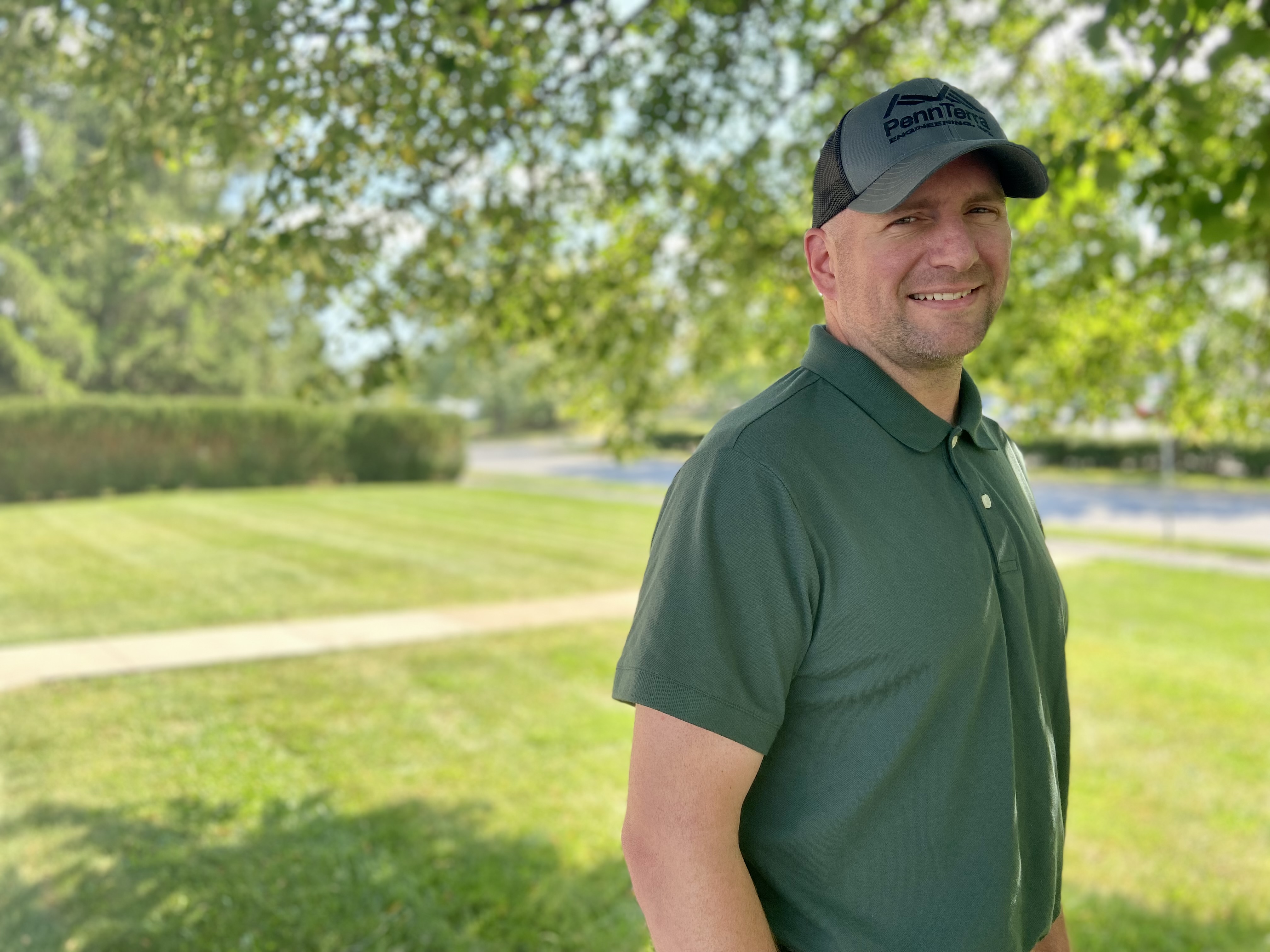 The newest employee-owner is also a father of four: Aidan (17), Leah (14), Alex (11), and Ethan (5). Reed and his wife, Valerie, have been married for 18 years. On the weekends, you can find him at a youth sporting event or coaching the Mifflin County 4-H Dairy Judging Team.

Welcome, Andrew!
For more information about how to join PennTerra Engineering's employee-owned team, please visit PennTerra.com.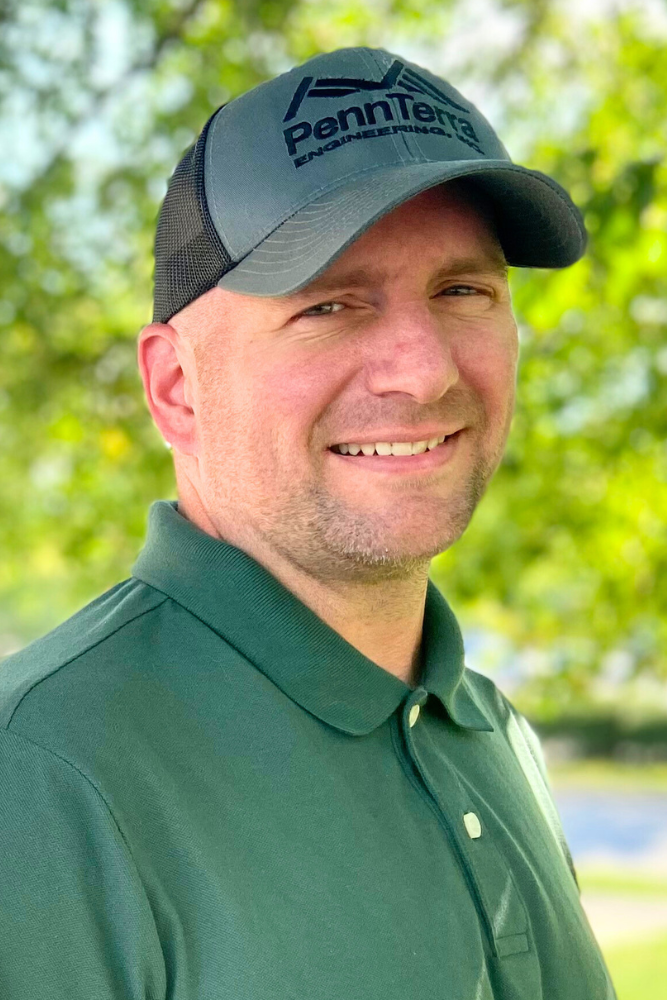 Posted by Irene Wetzel on 09/17/2023