Lunch with GLOW Campers
State College, PA - "Are you Ellie?" asks a middle-school aged girl as she and her friends file out of The Rivet and make their way outside for lunch.
With colorful lunch boxes and canteens spread out, the girls chat excitedly about their morning of camp activities as they wait for the guest speaker to begin.

Over two weeks and two camp sessions, there will be more than a dozen girls who complete GLOW, Girls Leadership Opportunity Week. Designed to empower the campers, they will learn a variety of skills, such as woodworking, digital design, and 3D printing, from female instructors. The camp is located within The Rivet, a makerspace attached to The Discovery Space in State College.
This week, the girls have been building a botany exhibit, as well as their own planter boxes to take home.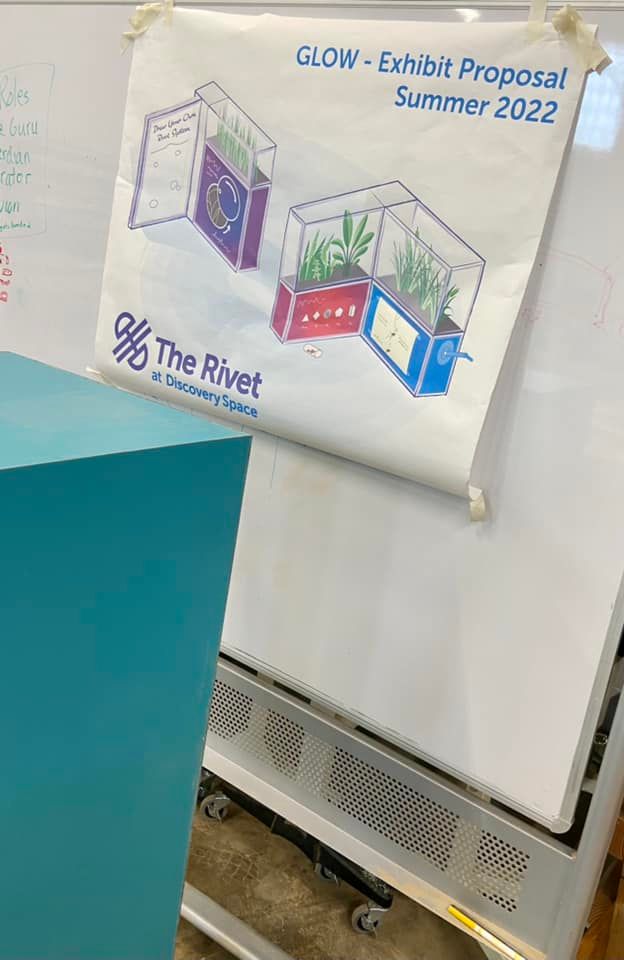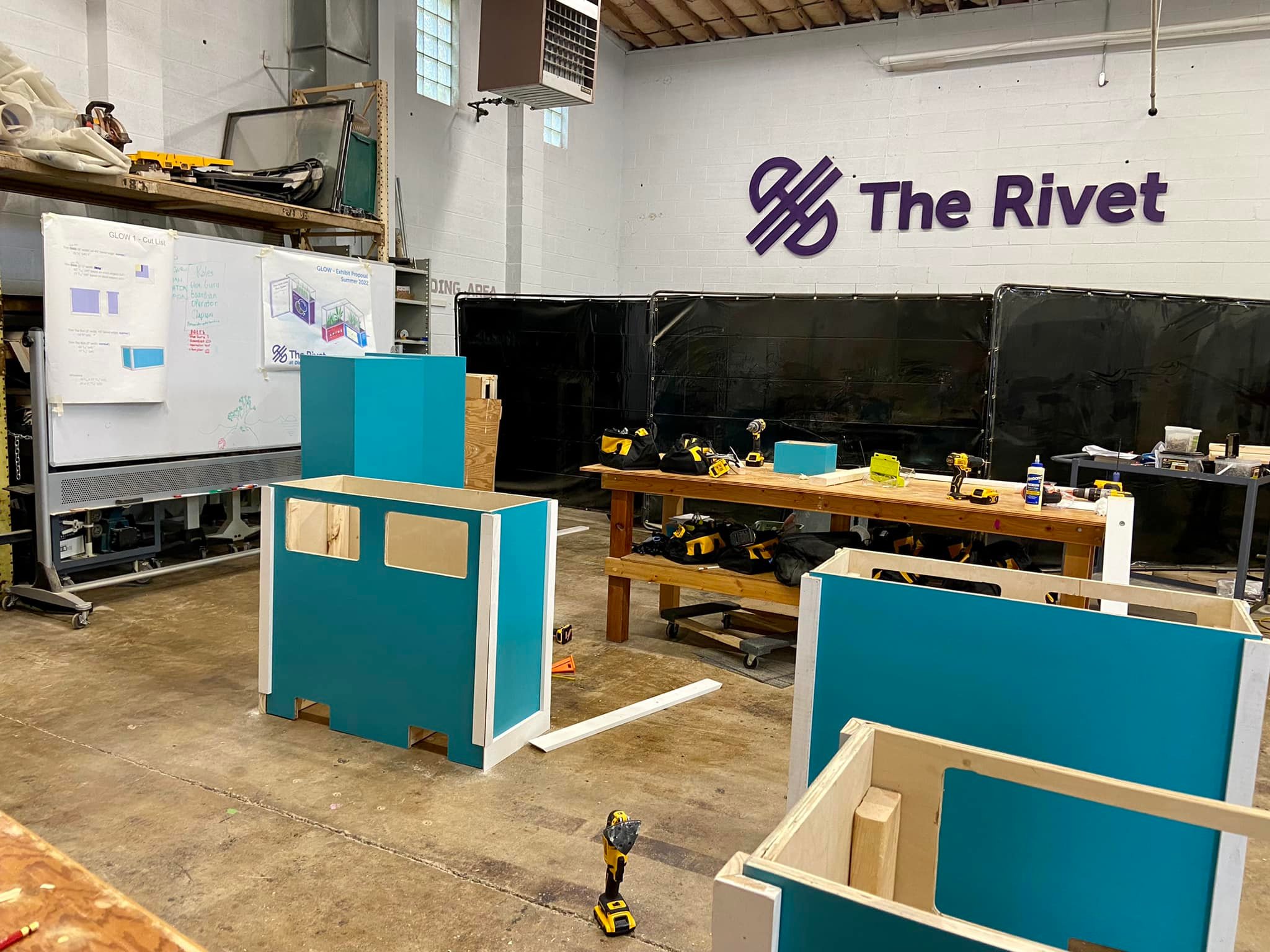 Ellie Leyo, a designer at PennTerra Engineering and a member of Professional Women in Building (PWB), arrives and asks the girls how their project is going.
"Today, we are gluing on the trim," notes a detail-oriented camper. "To make it pretty," she adds with a smile.
"What tools have you been using?" Leyo asks the girls.
"The saw," reports another camper. "Honestly, it was terrifying at first."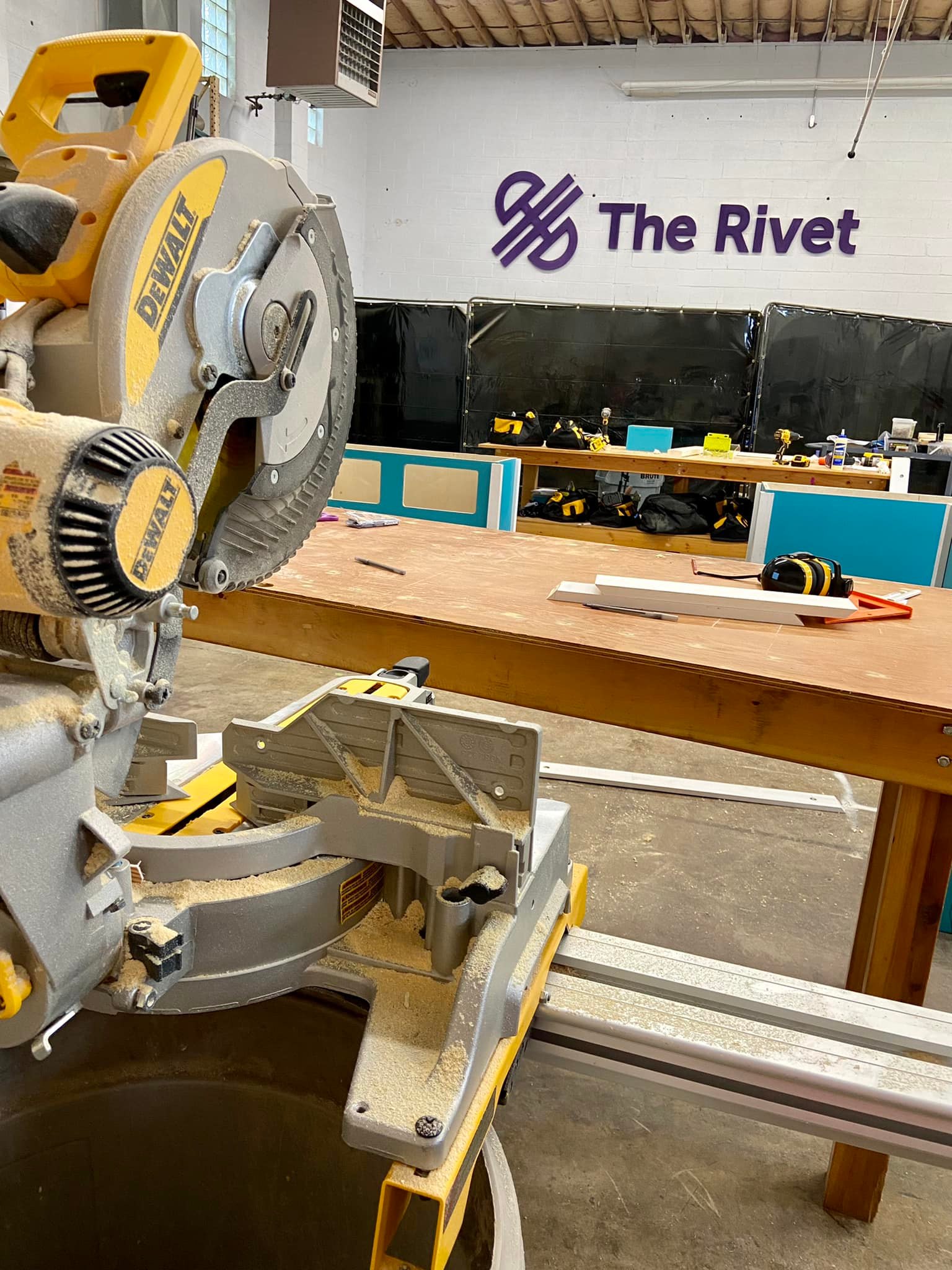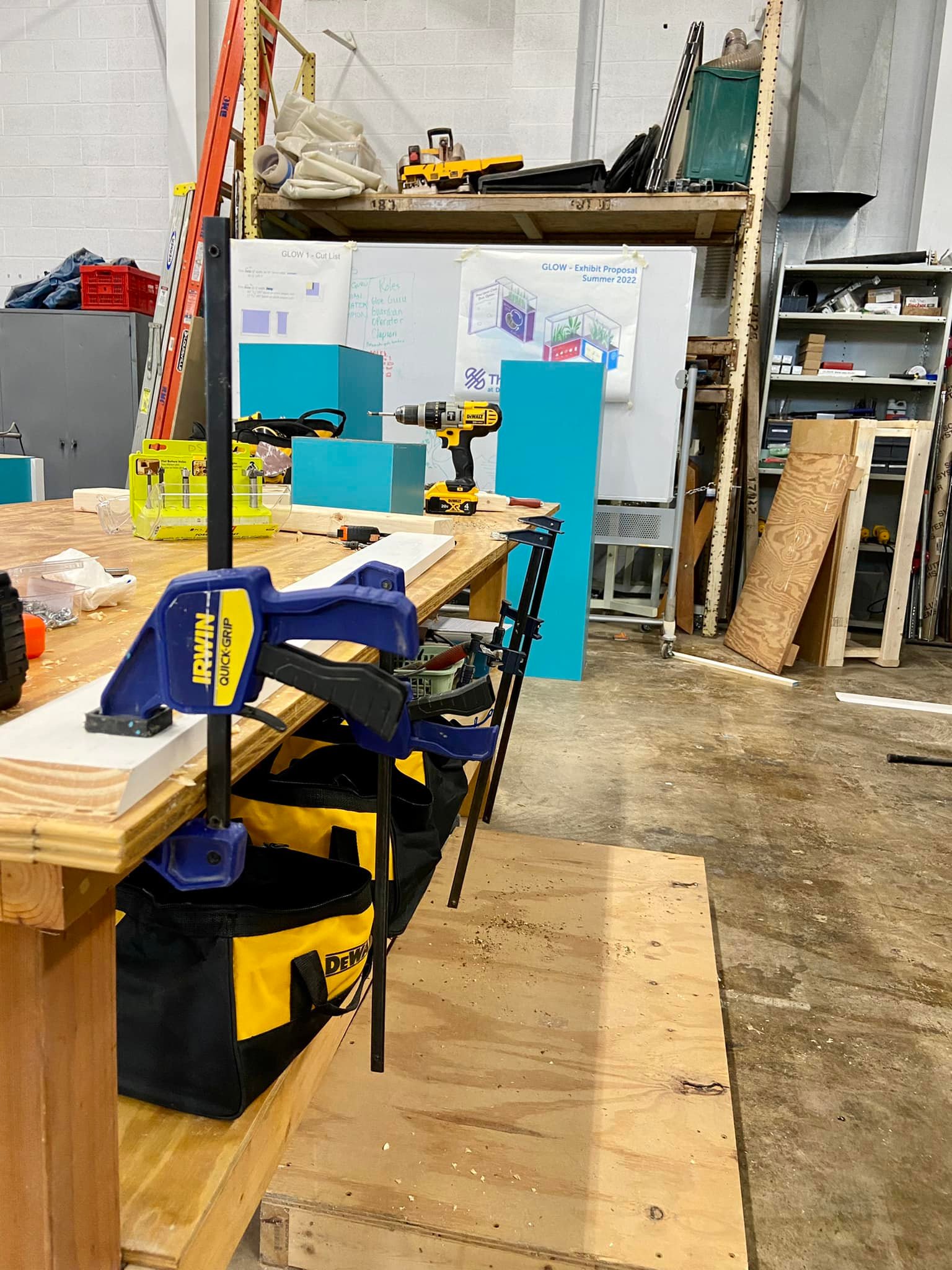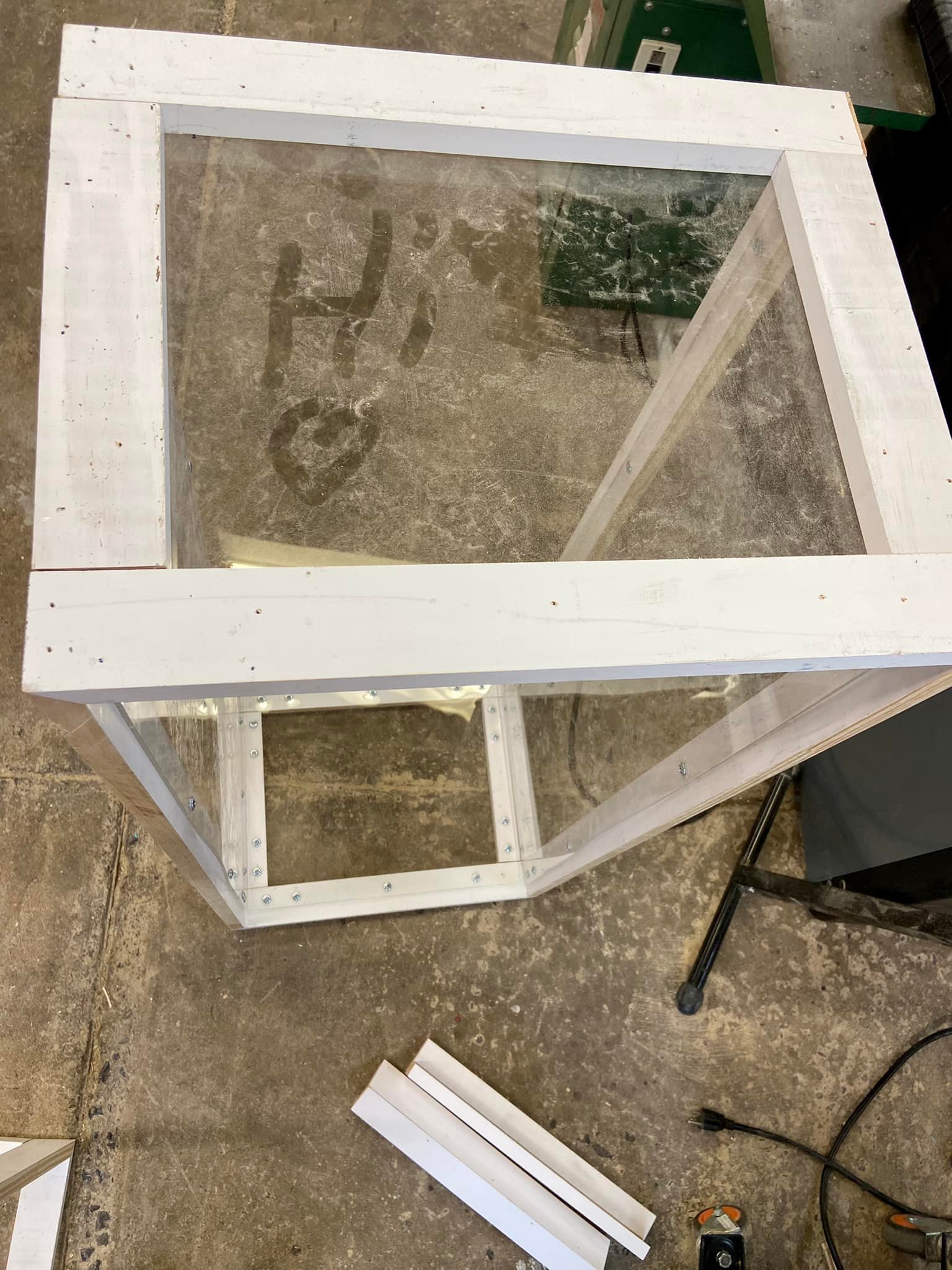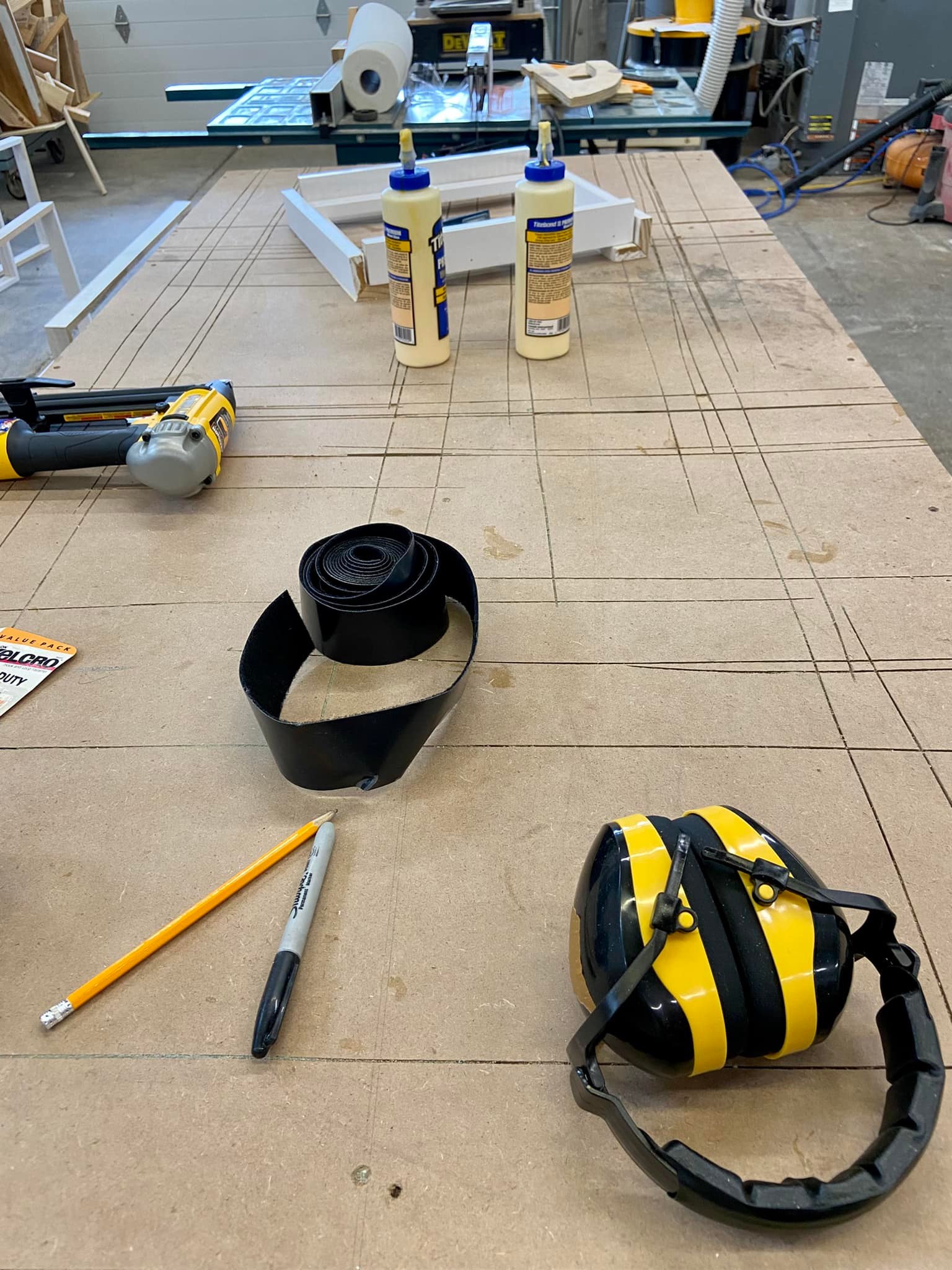 An instructor, who remembers going to school when "shop class" was only for the male students, compliments her on how well she conquered the saw to complete the necessary steps of the project.
The conversation turns towards the future. The girls are interested in all sorts of careers, from advertising and dancing to architecture and teaching. They ask Leyo how old she was when she knew what she wanted to do.
"I was about fourteen and on a road trip with my family to visit the Outer Banks in North Carolina," Leyo recounts. "There were all these bridges everywhere that really amazed me, so I asked my mom about them. She said I might want to look into engineering and that's how I got started on this path."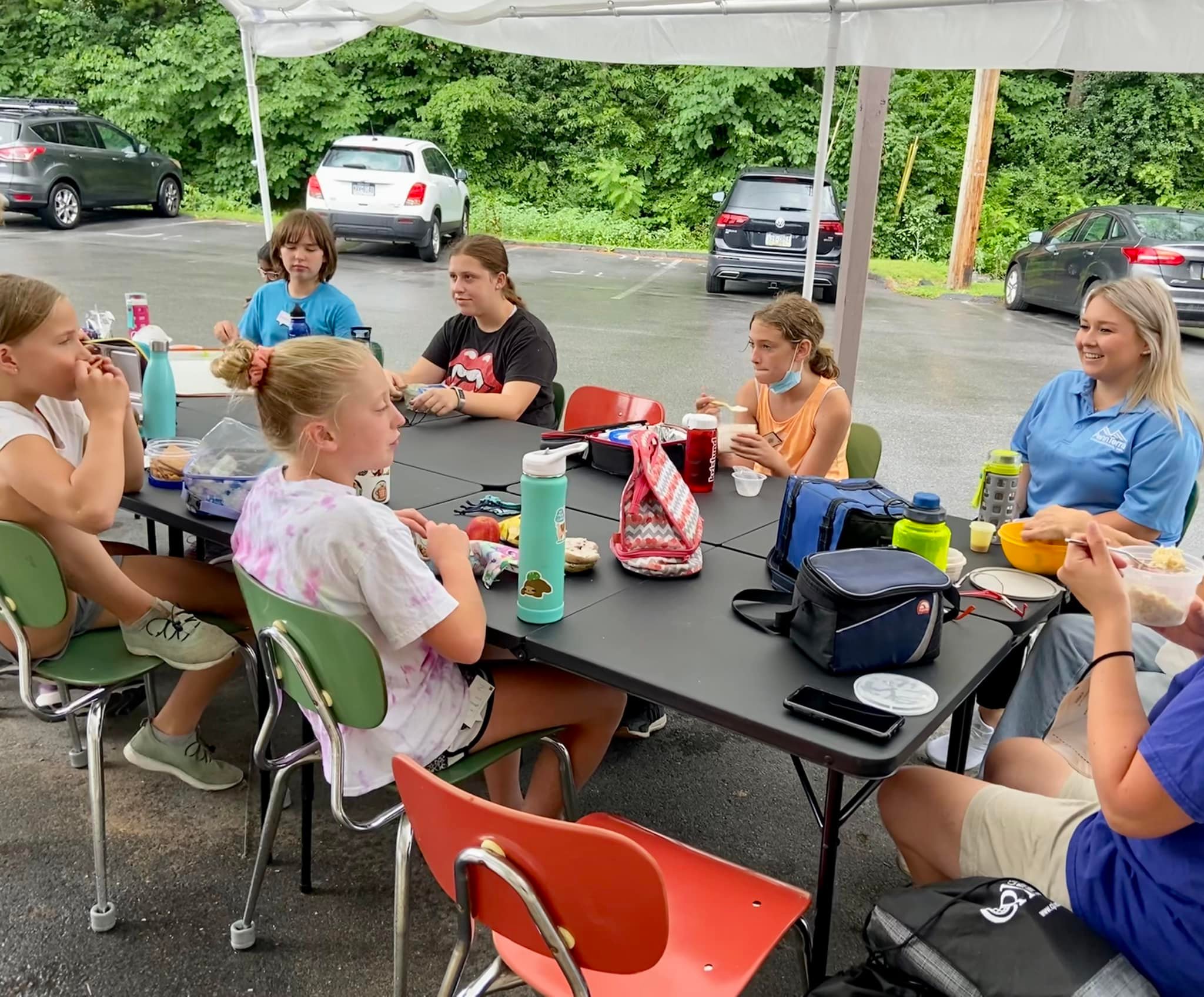 "In college, I started with a large group of engineering students," continues Leyo, a 2021 Penn State Civil Engineering graduate. "By the time I graduated, I was with just civil engineering students."
The girls mull this over while munching on the remains of their lunches. The wheels are turning.
"So, what is the difference between a [civil] engineer and an architect?" the aspiring architect wants to know.
"An architect designs the building – the inside of the building, like where the bathrooms will go, and the exterior of the building, if it has a brick finish, for example," Leyo relays. "A civil engineer's focus is on the outside – how many parking spaces are needed, where the water and sewer will connect to the building, and how cars will turn in."
Leyo then shares an example of a plan with the campers. She points out one of her favorite sheets, the Landscaping Plan.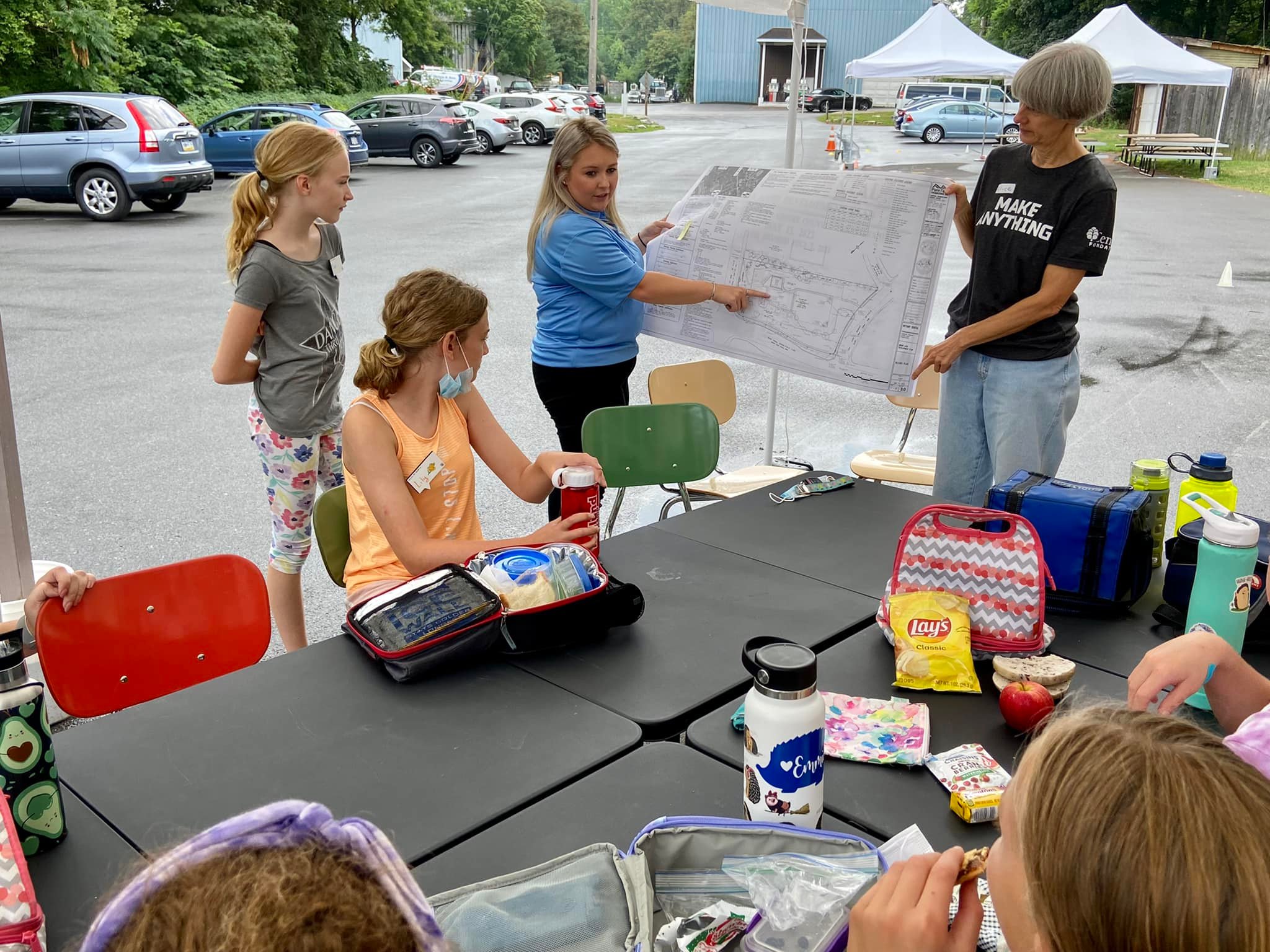 "When our survey crews go out to a site," she begins, before pausing to make sure the girls know what she means.
"The big laser things!" exclaims a camper, who then describes how a surveyor measures distances using laser technology.
"The survey crew actually take data points to show where each tree is located," Leyo continues. "They also record how large the tree trunk is and how large the canopy of the tree is. These data points are then uploaded and appear on my basemap."
One of the campers is familiar with tree names from Minecraft, another has a mom who works in forestry. They are very interested in the types of trees that are listed on the plan and read some of the Latin names.
"We list each tree that is currently on the site, which will be removed, and which trees are going to be planted," Leyo notes. "We also include a mix of trees so that they are not all the same. Trees and shrubs are used to screen so that car headlights do not disturb the first-floor neighbors."
Someone asks what a typical day is like at the office.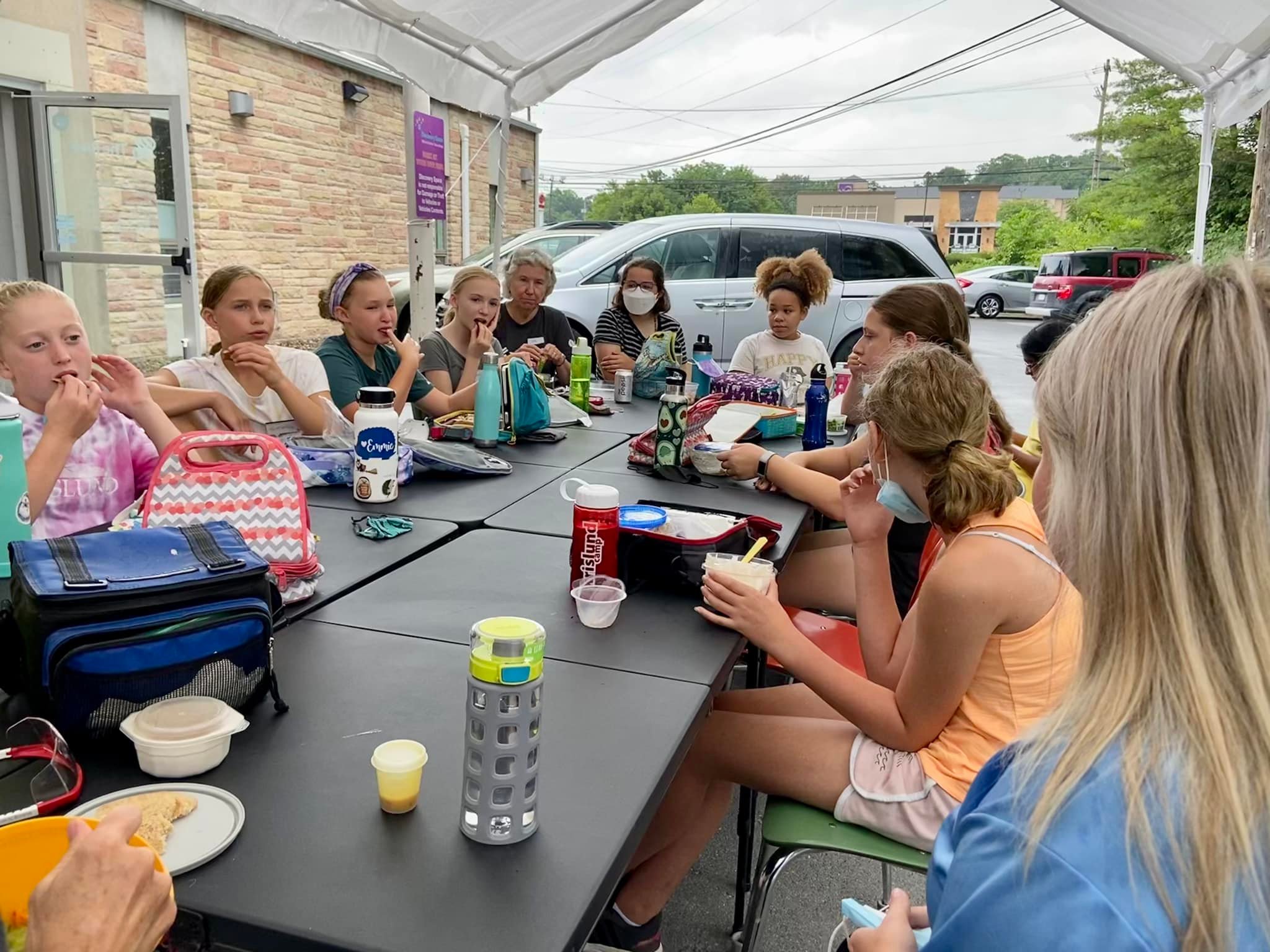 "I usually work 8 to 5 and spend a lot of time on the computer, using AutoCAD Civil 3D to work on several different projects," Leyo says. "I make edits to the plans, go through the data points, and I just started designing some retaining walls. Sometimes I go visit the site or sit-in on a client meeting. Just like you have homework deadlines, we have project deadlines. We have to be problem solvers, organized, and stay in close communication with our project managers, architects, and clients."
"So, if you become an architect," Leyo nods to the attentive architect-to-be, "I would work with you every single day."
The future of women in the STEAM (science, technology, engineering, art, and math) fields is looking bright!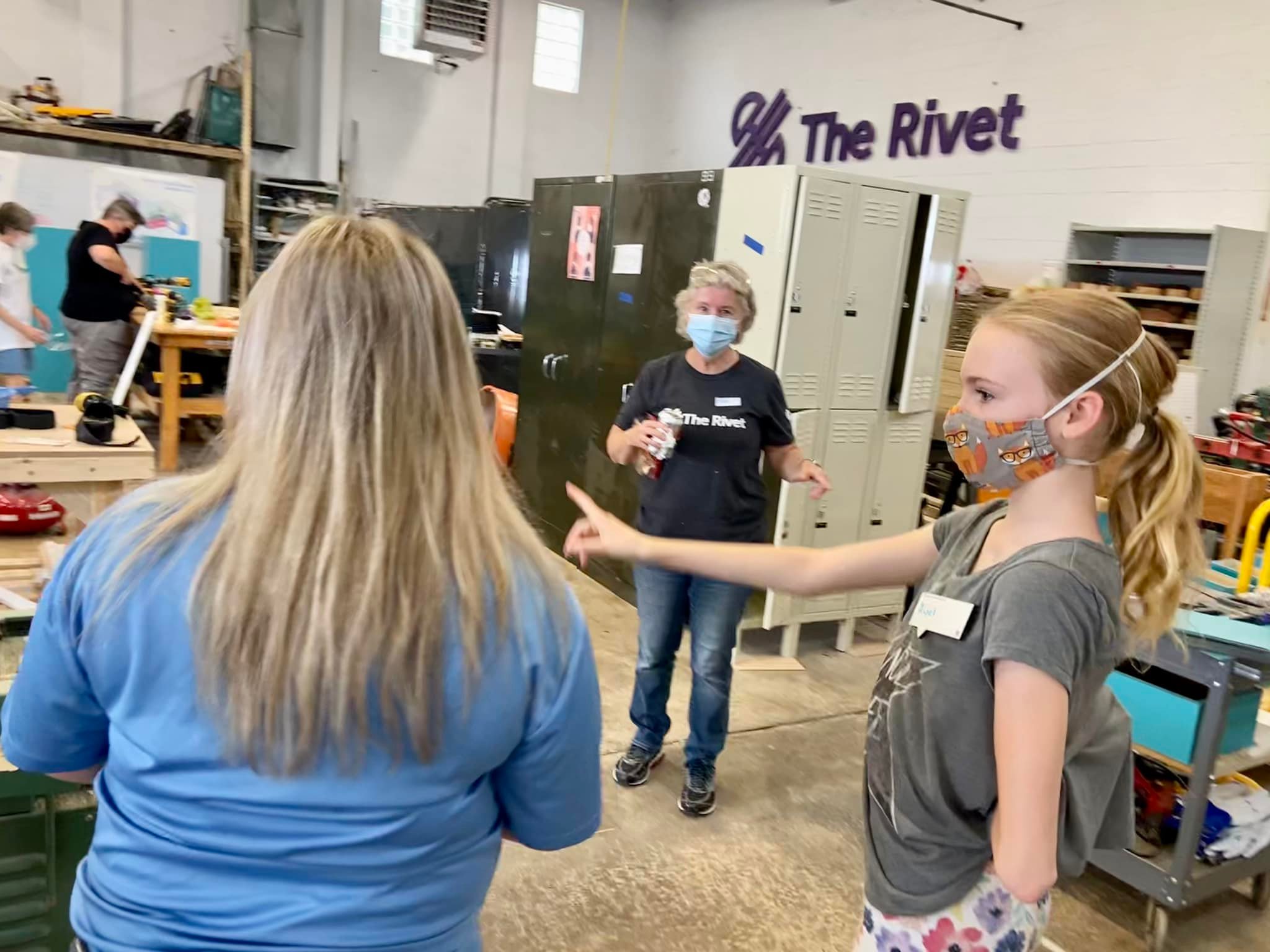 Please visit The Rivet, Discovery Space, Professional Women in Building, and PennTerra Engineering to learn more.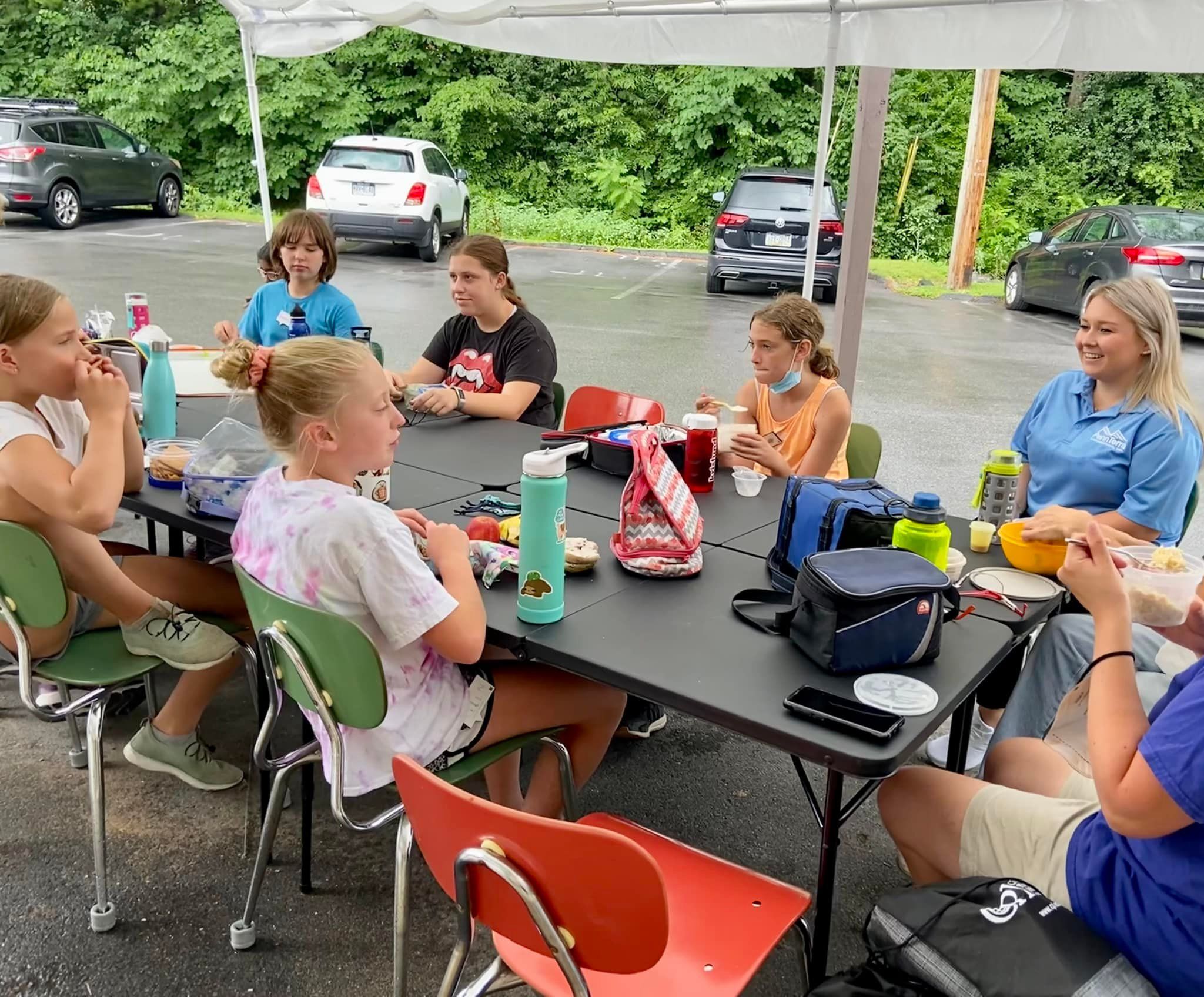 Posted by Irene Wetzel on 07/30/2022